Biking in Zamami Island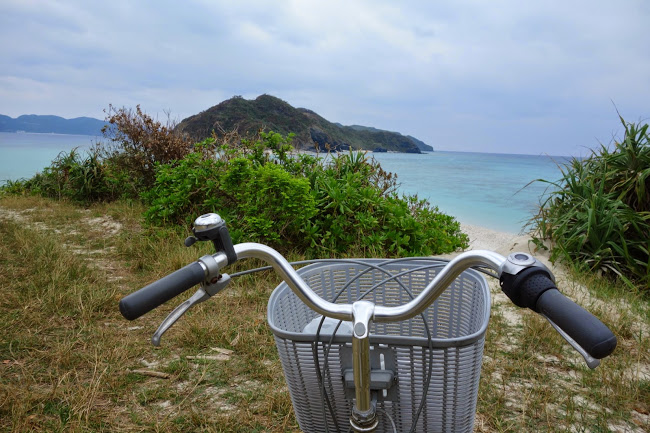 The day before yesterday I had a very interesting conversation with the daughter of the owner of the hotel where I'm staying in Okinawa. She did her college studies in the US, so communicating in English was not a problem. We talked about coffee, living in different countries and she gave me some interesting tips about Taiwan.
Then she asked me what were my plans for the next day and I told her that I was planning to go the aquarium in the north part of the island, but I was open to suggestions, so I asked her what would she recommend. She told me a good plan would be to hop into a boat and make a daytrip to the Zamami Island. So I trusted her local knowledge and yesterday I woke up early headed to the Naha port and bought a return ticket to Zamami.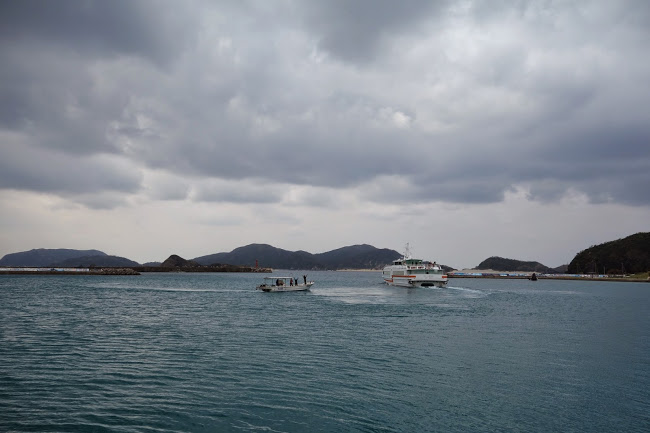 There was a speedboat called Queen Zamami leaving Naha at 9am and getting there at 9:50 (the return trip was at 16:20). The day was cloudy and I was afraid it was going to rain, but it ended up being a pleasant day to visit the Island. I was tempted to get into the water because the beach was amazing, but after touching the water I changed my mind.
Zamami is relatively small so walking around is a possibility, but when I was crossing the main village I noticed a bike rental sign and I couldn't resist. I ended up booking a bike for 3 hours and it is a excellent way to visit the different beaches and observatories.
---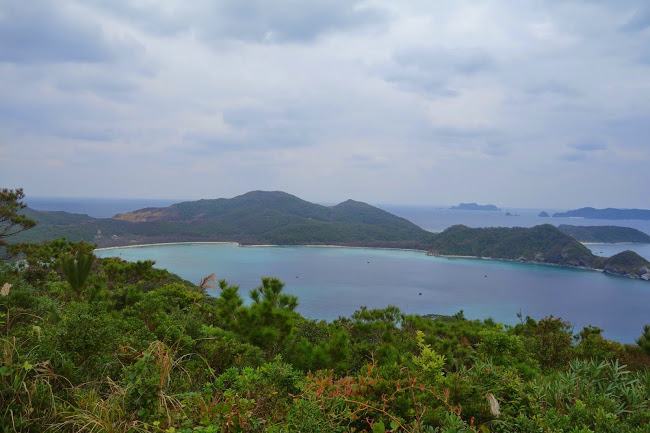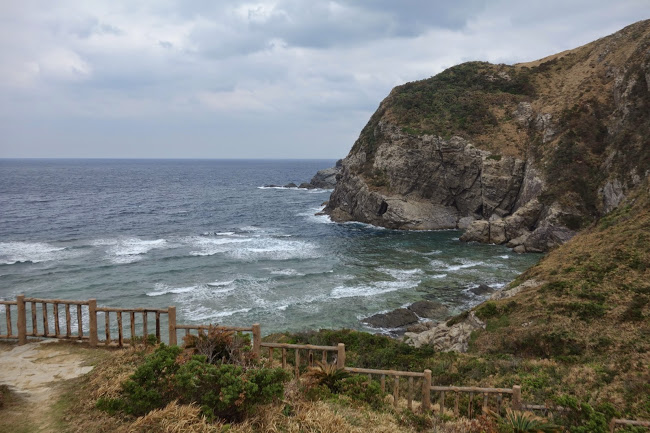 ---
Additionally you get to do some good cardiovascular exercise thanks to he mountainous nature of the island. I have to confess I had to stop quite a few times to take a breath, but every time I arrived to a summit I was rewarded with an amazing view as you could see in the pictures above. In conclusion the visit to Zamami was worth it … plus they have free wifi :).