Busan - Beomeosa temple.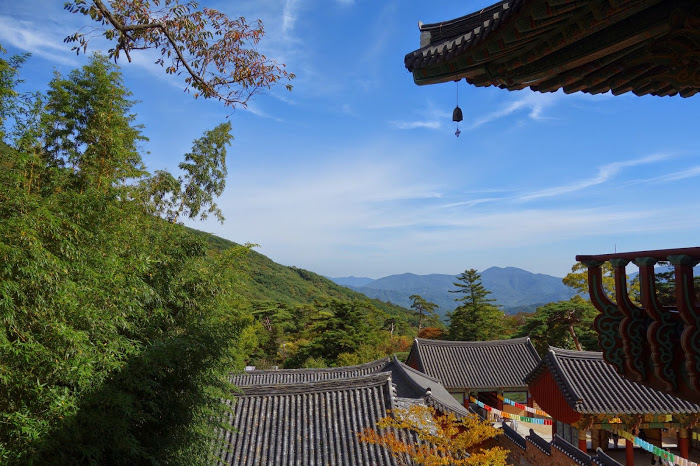 Beomeosa Temple is one of Korea's most important temples and it's located at the edge of Mt. Geumjeongsan. The originl temple was built by the monk Ui Sang in 678, during the Silla Kingdom, but it was destroyed during one the Japanese invasions (surprise!). Currently the temple has different Buddha halls and Pagodas.
Tips and viewpoints:
You can reach the temple by subway (line 1 Beomosa station) and bus (90).
The temple is relatively close to the city, but since it's up in the mountains, it feels more far away.
The complex is beautiful with many traditional houses, stones and pagodas, you can easily spent a couple of hours there.
I visited the temple in Autumn on a sunny and this probably the best time to go. The colors on the foliage next to the ancient structures and the blue sky create a perfect mix to get some really cool pictures.
Pictures:
---