Busan - Haedong Yonggungsa Temple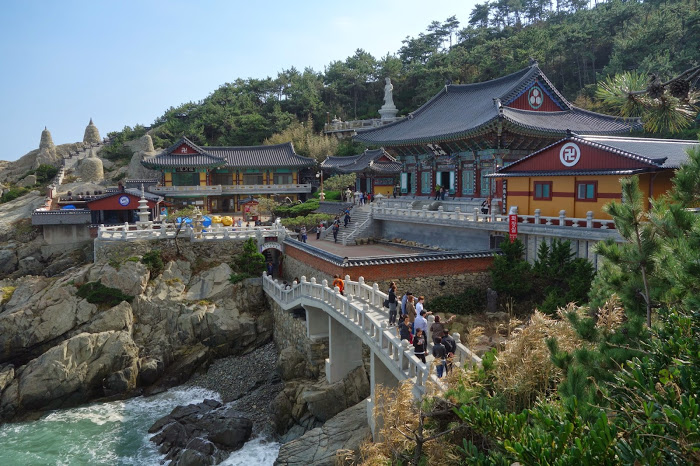 Most of the temples I have visited in my Korean trip are built up in the mountains, but this one is an exception. Haedong Yonggungsa is located next to the ocean in the north-eastern part of the city. The reason of this anomaly is because the temple was created by a great Buddhist teacher called Naong who apparently had a dream the Divine Sea god of the East Sea, commanding him to set up this temple on the seashore.

At the entrance of the temple there are some statues of  the twelve zodiac signs and a white big pagoda created for the safety of the drivers (yep, it has a tire on the bottom!). Once you go down the stairs and get into the actual temple, you realize that the location by the sea, creates a very special atmosphere, because you observe the traditional temple houses and statues and hear the traditional monk songs blended with the sound of the waves crashing into the stones.
Tips and viewpoints:
The easiest way to get there is by  subway (line 2 to Haeundae Station) and from there the Bus 181.
The admission to the temple is free, but there is a parking fees.
There is a small store with benches where you can get an ice cream or a coffee and enjoy the view.
Pictures:
---