Flashpacker budget tracking using the phone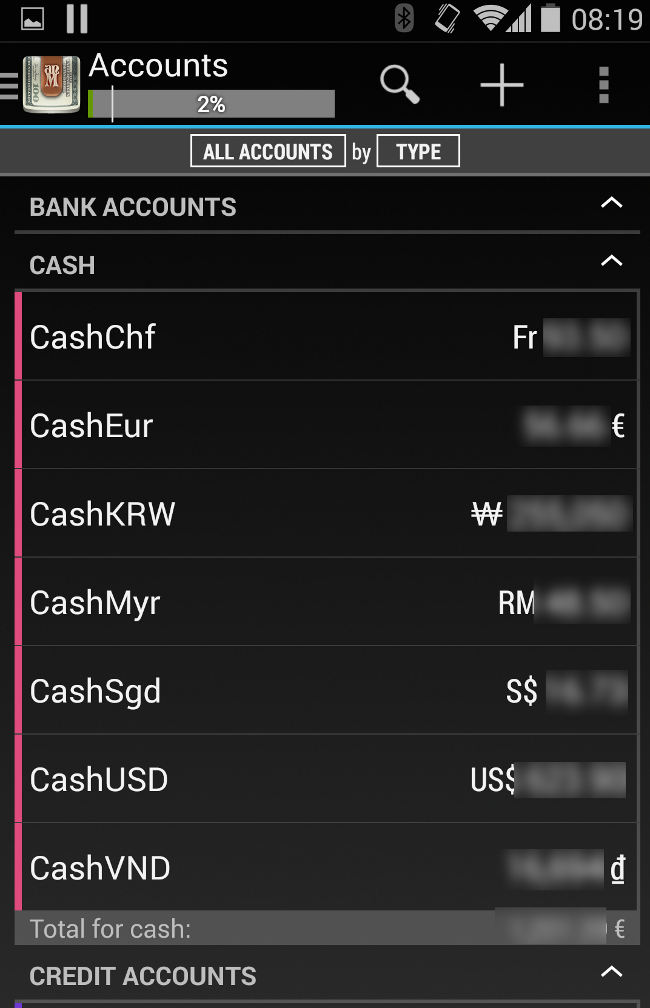 ---
When I was planning my trip to Asia I thought about different ways for tracking my budget, particularly because I was going to be on the road for a while and I was going to spend money in different currencies.
I remembered I bought a couple of years ago an personal finance application for Android called AnMoney. I decided to undust it and test if this was a good alternative to perform this type of tracking. Then I discovered that the last version handles very well having accounts in different currencies, so that was exactly what I needed.
As you can see from the screenshot above I have been defining cash accounts for the currencies of the countries I have visited so far and then when I do currency exchanges or withdraw money from ATM machines, I "transfer" the money to those AnMoney accounts so I can keep an eye on what I'm spending.
Of course I'm not tracking every single cent that I'm spending, that wouldn't be fun! (I have to roundup many items), but when I pay for a hotel, book a flight or get a train ticket, I try to write it down using the application. It works like a charm for me.
In case you want to give a try (they offer a limited free version as well) this is they "search query in the Google Play Store [anmoney]
---