Looking for Mr. Fuji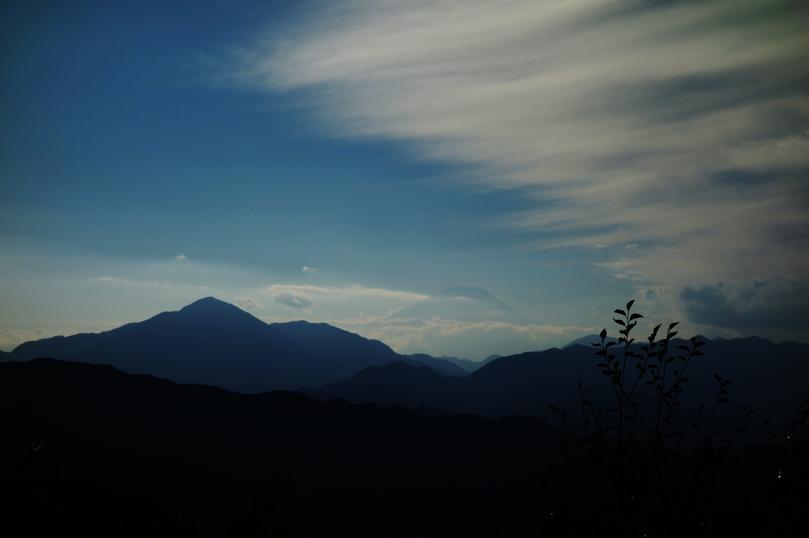 6 years ago I was living in Dublin and one of my favorite plans was to go the Irish Film Institute to watch an interesting movie. Once they were showing a German film called "Kirschblüten - Hanami", about a bavarian guy who decided to travel to Japan during the Cherry blossom time, to fulfill his departed wife dream of being a Butoh dancer. I went to see it with my friend J. and the film was not only beautiful but quite moving.
At the end of the film when we were sweeping our tears away, I told  her "I would love to go there and see the cherry blossoms" and she replied "me too!". Fast-forwarding, in the spring in 2009 we came with her and M., another friend from work to visit Japan for the first time. I loved the country and I always thought I was going to come back one day.  5 years later here I'm in Shinjuku writing this post after I have been in Tokyo for a week.
One of the most beautiful scenes in this German movie is when Rudy and Yu embarked on a trip to see the mount Fuji. Rudy tells her that his wife want to go on a trip to see the mount Fuji and Yu says something like "What if we don't see him? … Mr Mountain is very shy … Very often he doesn't want us to see him."
Last time I came to Japan I didn't have the chance to see the famous mountain and I wanted to see it if possible on this opportunity. I have been visiting different spots in and around Tokyo. Visiting those places, I corroborated what the movie was describing: Mr. Fuji is indeed very shy and even in days with a clear sky the mount visibility is not guaranteed.
I couldn't see the mount from the Tokyo Sky Tree, I couldn't see it from the observatory on the top of Enoshida Island and yesterday I almost couldn't see it from the top of the Mount Takao, but suddenly and for a couple of minutes some clouds moved away and I had a tiny window to get a picture of the elusive Mount Fuji. It was a little bit of shadow of the mountain in the background, but I don't complain, at least I saw the famous mount Fuji.
---