Batu Caves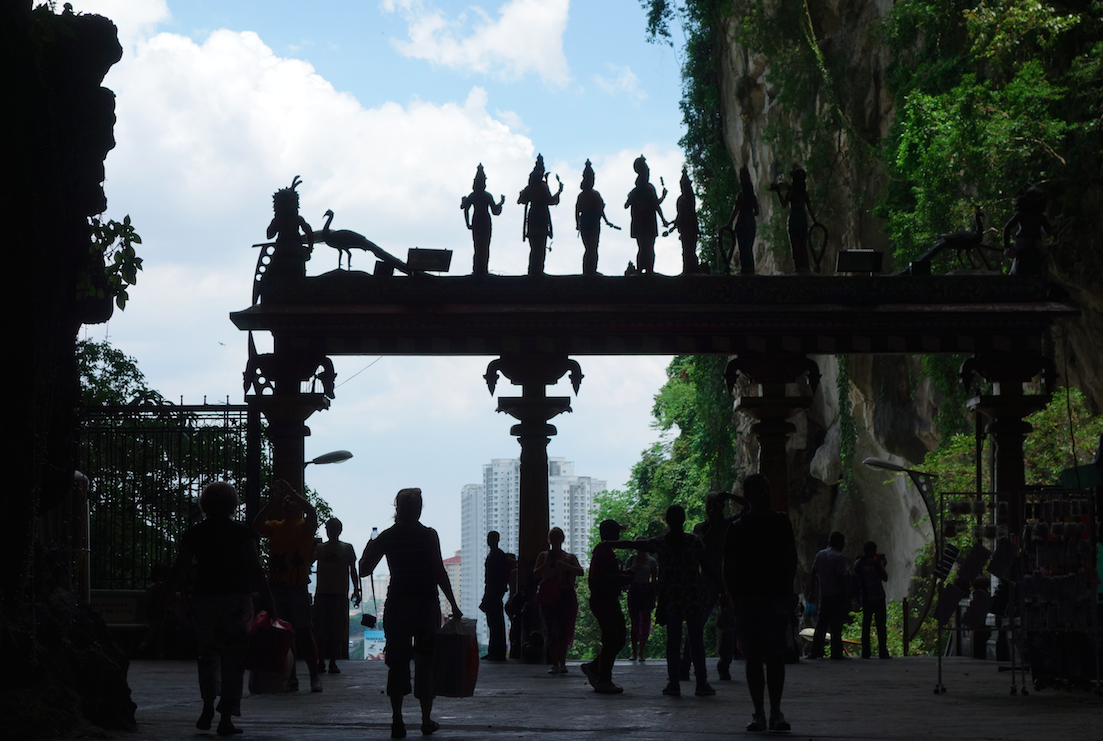 Today I decided to visit the Batu Caves located in the north part of the city. I'm staying in a guesthouse very close to the Kuala Lumpur station, so getting there is very easy taking the kommuter train: You get a ticket for 2 MYR, take the line in platform 2 and you go all the way to the terminus station, arriving there 20 minutes later. The main cave and temple are located 2 minutes walking from here and they can be visited without any cost.
---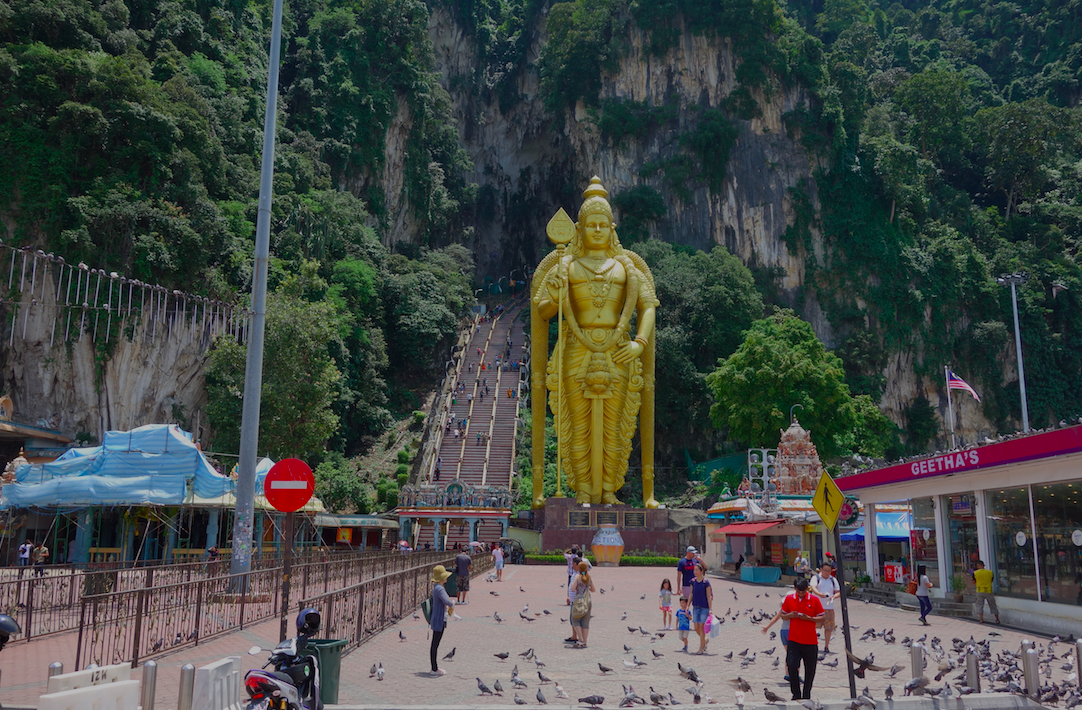 ---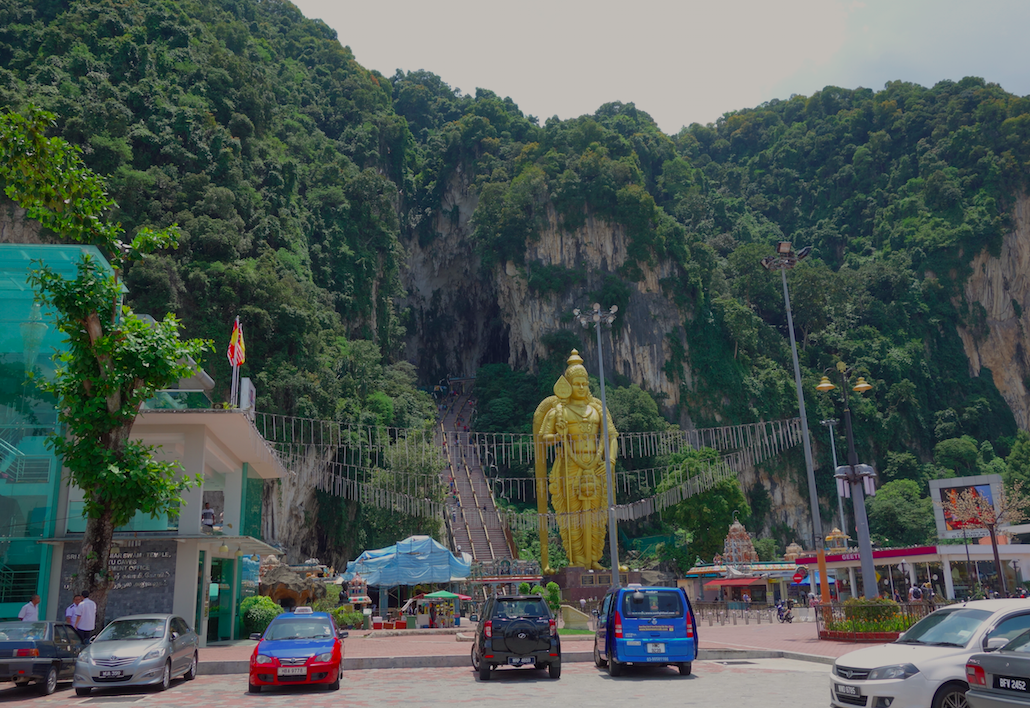 ---
At the entrance there is a huge golden statue of Lord Murugan, the Indian deity this temple is dedicated to. On the left there is a steep staircase with more than 250 steps leading to the main cave. The huge rugged ceiling covered with stalagmites can be observed and this cave contains inside more statues of Lord Murugan and some other Indian deities.
---
---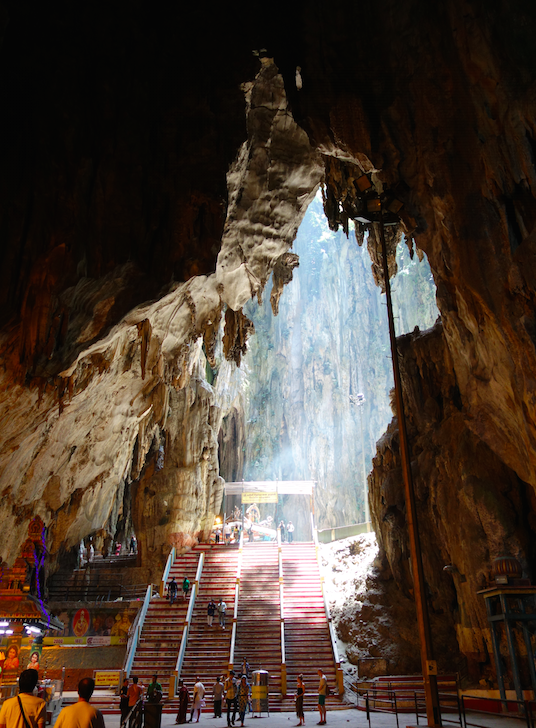 ---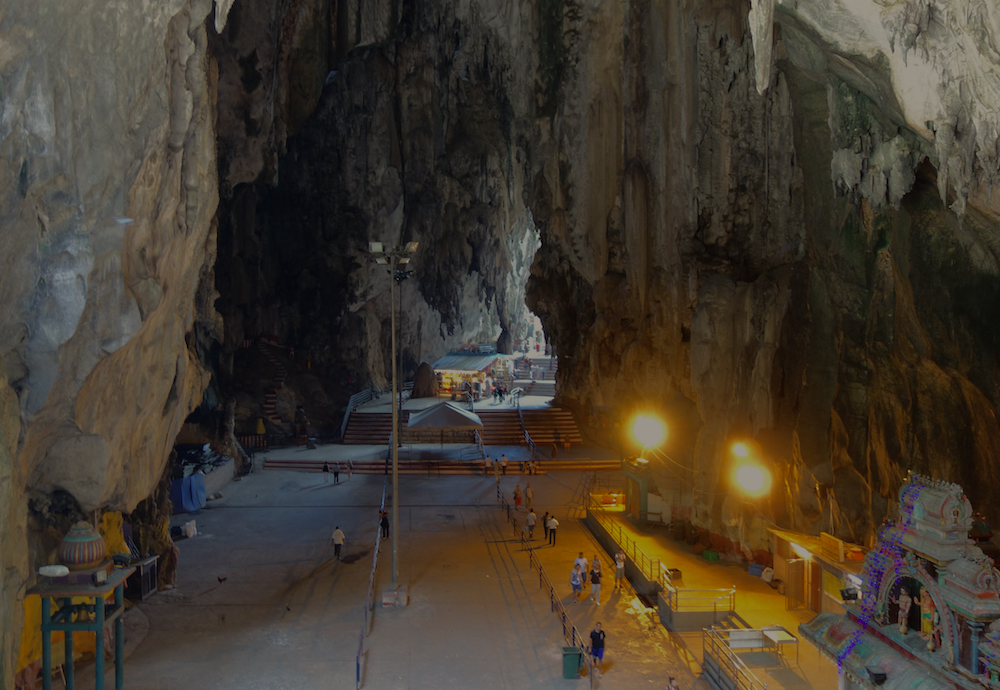 ---
Now the place is plagued with pigeons so you have to be careful with the bird droppings. Funnily enough, you can also see chickens and roosters wandering around.
---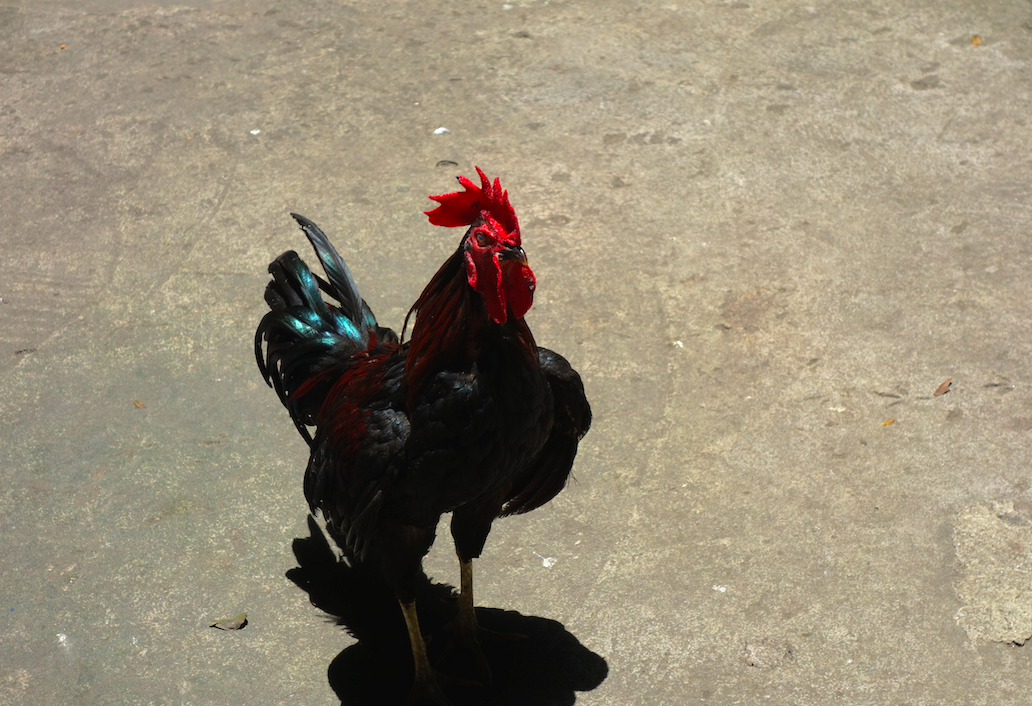 ---
Also on my way out I noticed there were a lot macaques wandering around and even if they are cute, based on my experience in South Bali, they can be masters at stealing bags and glasses, so I hold them tight.
---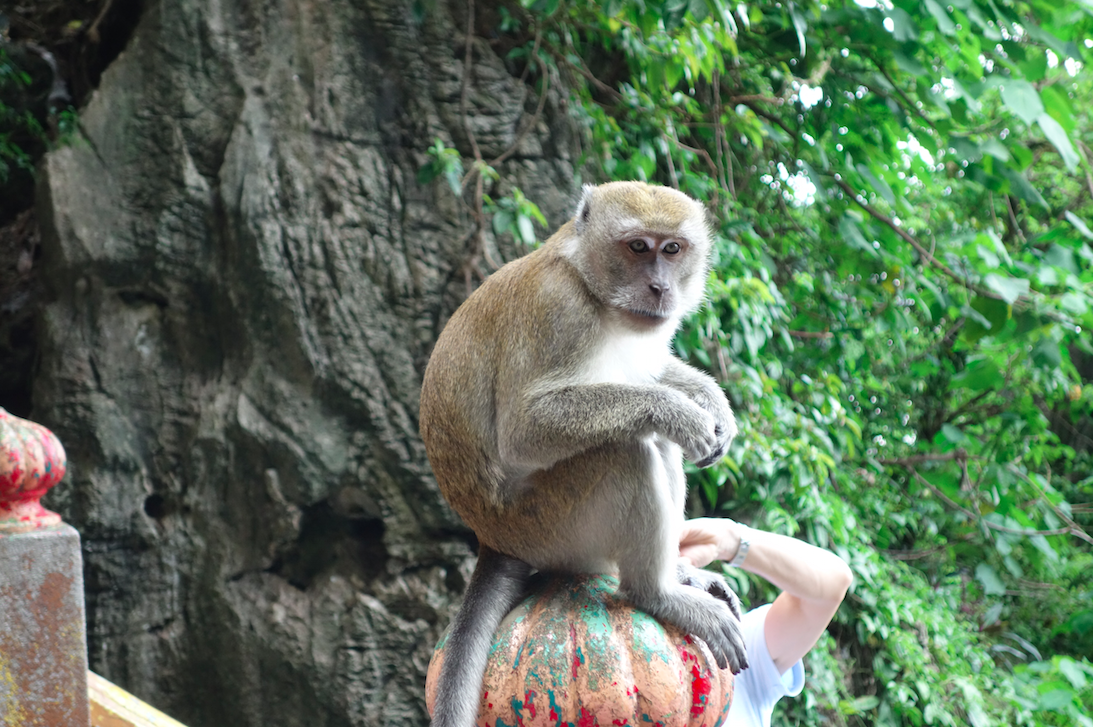 ---
The whole place can be visited in a couple of hours and it's worth it, being so close to the city center.