Busan - Gamcheon Culture Village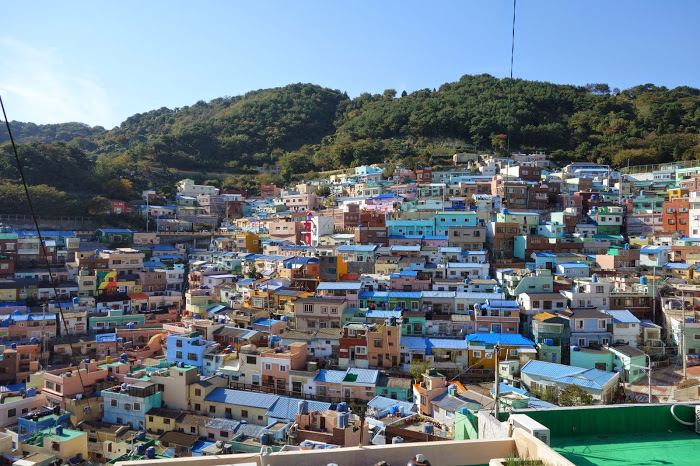 The cultural village of Gamcheon is not only of the most picturesque area of Busan, but it's also an important part of the Korean history. Busan was the only city that was never captured by the north and therefore it served as a refugee for thousands of people fleeing the fighting and Gamcheon was one of the areas where they settled.This area used to be the home to the city's poorest residents, but the area have been experiencing a lot of transformation since 2009 and now it contains a lot interesting street art, cafes, traditional snacks and small souvenir shops. In conclusion it's a beautiful place worth to visit.
Tips and viewpoints:
You can get there using the subway (line 1 to Toseong station) and then the bus or 2-2 to the Gamcheon Elementary School. The bus stop is in front of a hospital.
Bring some comfortable shoes to Gamcheon because if you really want to appreciate you need to walk up and down quite frequently.
The photo opportunities on this place are around every corner.
If you feel like doing some hiking there is a nice pathway surrounding the village on the tophill.
Pictures:
[shashin type="albumphotos" id="16" size="small" crop="n" columns="max" caption="y" order="date" position="center"]