Busan - Haeundae Beach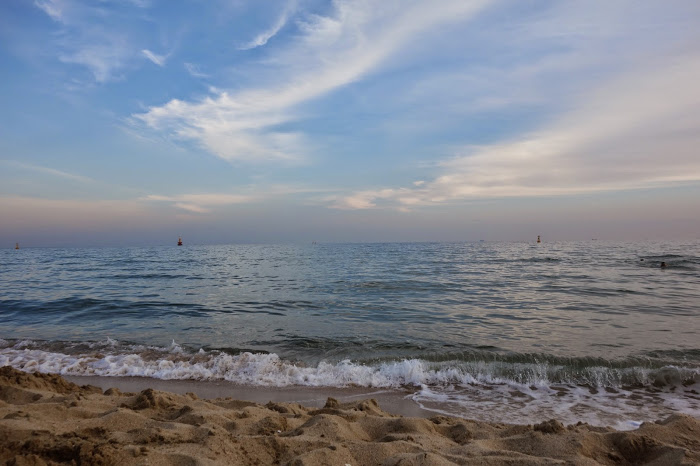 The first recommendation I found in most of the travel guides and books about Busan was the Haeundae beach. Since I was staying at the other end of the city, near to the Busan station, this wasn't my first choice on the places to visit, but after a couple days I was curious and I went there by subway.Haeundae is indeed beautiful with its fine sandy beach, beautiful landscape and good facilities.

At this time of the year the water is too cold to get into the water, so there were only two brave souls swimming.  (I saw some pictures of this place in summer and it look completely packed). In any case, even now, it's a good place to walk around and nearby there is the Haeundae market, a narrow lane full of street food options.
Tips and viewpoints:
There are many hostals and hotels on this area.
You can get by subway (line 2) and get out at the Haeundae stop.
From this beach you can easily walk to the Dongbaek Island.
Pictures: