Busan - Yongdusan Park and Busan tower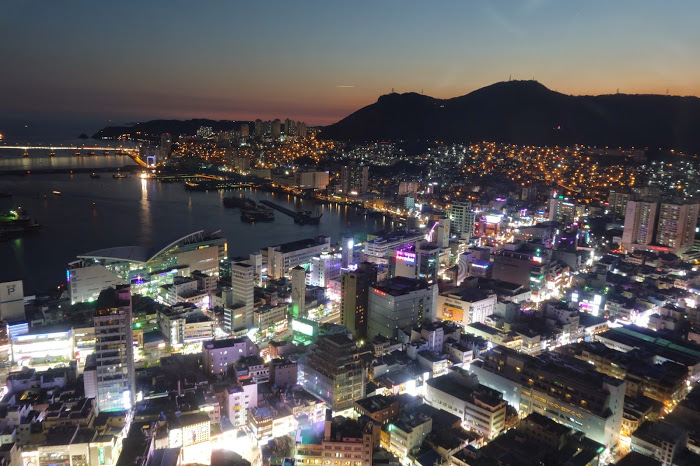 The Yongdusan Park itself is relatively small containing only a couple of walkways and some trees, but last saturday when I visited this place there was some type of show where different performers were doing acrobatics on the stage. I spent some time there and it was interesting, but what I enjoyed the most about the park was the Busan Tower, a 118 meter high structure with a small cafe and an observatory on the top.
The views were absolutely amazing! I spent easily 3 hours there because I was able to get pictures from the port, the mountains, the fish market area, the buildings in the city center and the multiple bridges glueing the city together .I took pictures during the daylight and the sunset and in both lighting conditions the view was breathtaking
.
Tips and viewpoints:
You can get to the park using the electric stair from the BIFF shopping area. Otherwise you can walk and enter from the other side.
The cost of the admission to the tower is 4000 KRW and you can stay there as much as you want (believe me).
I'm addicted to the panoramic views of the cities I the visit to this one was definitively not a disappointment!
Pictures:
---