First Seoul Searching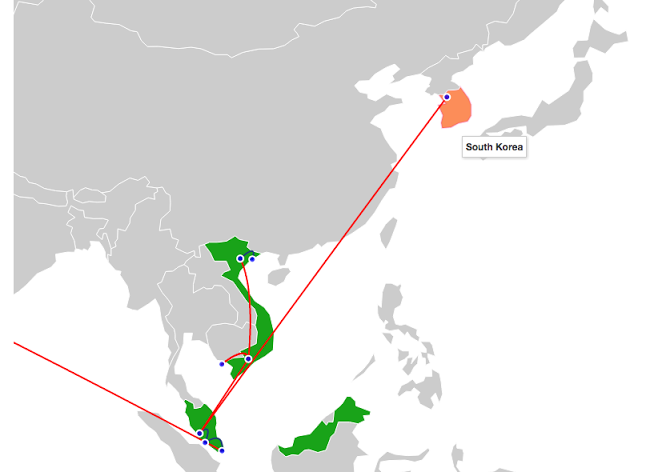 I arrived to Seoul last Sunday. J. a Korean former flatmate of a friend from Dublin who is back living in Seoul, was kind enough to pick me up at the Incheon airport and show me how get to the center, how to move around and in general she gave me some tips about the city. I met her at the arrivals terminal, she showed me the way to the train and we took a ride to Hongdae, where my guesthouse is located. This is a very lively district with a lot of young people, places to eat, drink and buy stuff.
Once I checked-in, we walked around Hongdae and we grabbed some food and Soju in a very interesting vintage place with some nice posters on the wall. We ate some unusual food including bird gizzards! It was a bit chewy but interesting.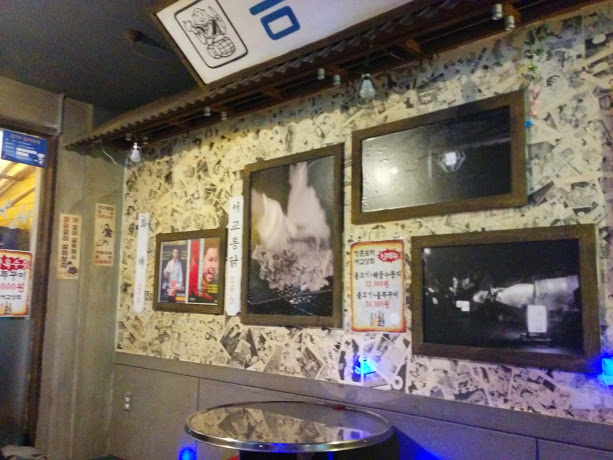 We walked back to the guesthouse, she helped me to get the metro card and we sipped a cup of coffee. I asked her some questions such as "how do you say 'Do you speak english?' in Korean'", she answered them patiently and wrote them down in Hagul.
She went home because she had to work the day after and I returned to the guesthouse. I'm really grateful with this soft landing and the very nice introduction to Seoul. Thanks J!
My plan on Monday was to take the metro to the Seoul city hall and then walk north all the way to the Gyeongbokgung palace. I eventually did it as you can see from the picture below, but it was such a rainy day that I have to stop quite a few times to get dry, get warm and get coffee. Finally I arrived to the main entry of the palace complex, bought the ticket and started to visit this interesting place.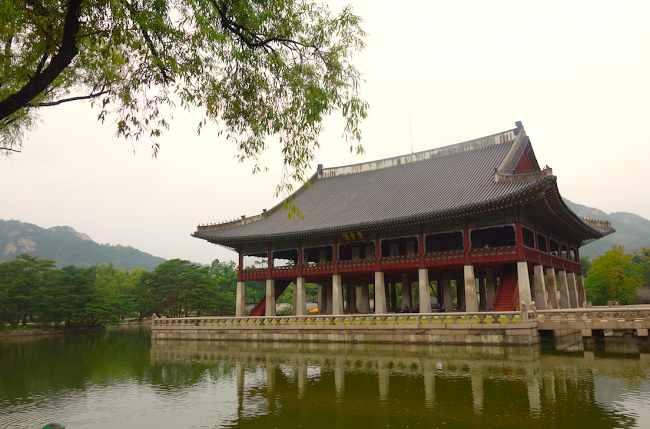 Later on I walked all the way down to the city hall subway stop and took train to Myeong-dong to exchange some money into Korean Won and to walk around this shopping district.
I'm loving this city!
---