Good morning Vietnam!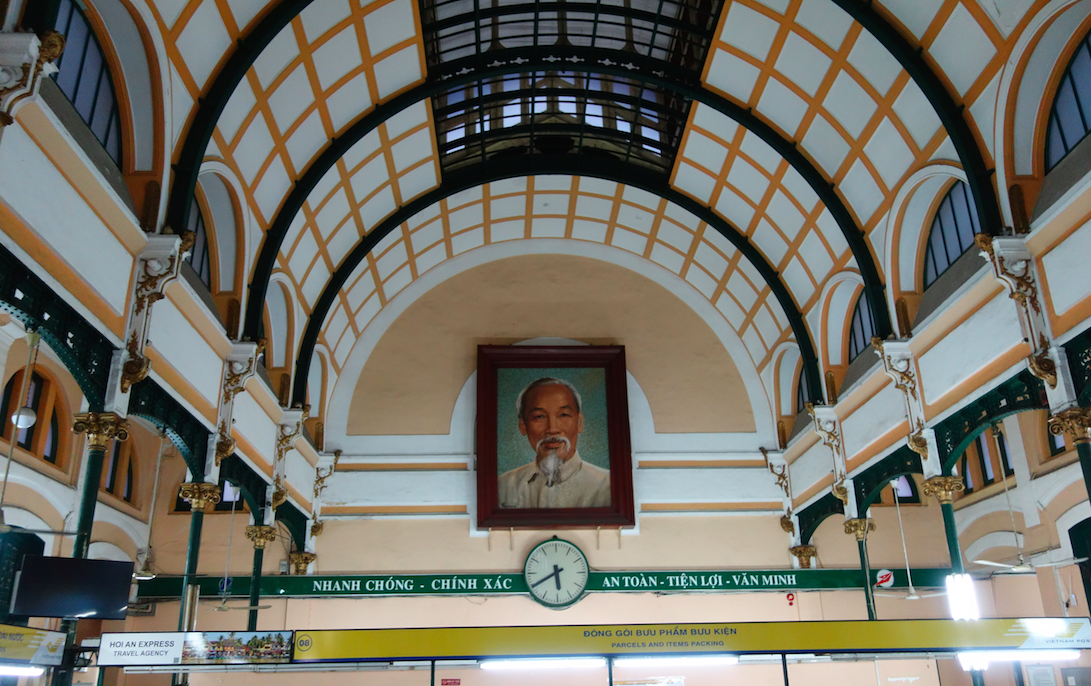 Yesterday afternoon I arrived to Ho Chi Minh city in Vietnam. The immigration procedure went straightforward but as you might remember from a previous post I got a Vietnamese visa beforehand at the Swiss embassy in Bern and this definitively speed up the process. There were a couple of tourist in front on me who were sent to another desk because they got a letter to get the visa on arrival.
I read on wikitravel that easiest way to get to the city from the airport was to take the bus 152 and then get off around the Phạm Ngũ Lão street. I was a bit cautious because the article mentioned the bus stop was not marked and that were a lot a touts trying to get you into their taxi services and eager to tell you the bus service was discontinued, but once I exit the terminal I saw the bus parked on the right corner with a clearly visible "152" number. So you get in, pay 5000 VND and off you go.
Now the bus is quite an experience: Once we started the ride there was this very loud 70ish elevator / dental waiting room music followed by some announcements in Vietnamese (stops?) and every time the bus was going to stop there was an alarm that sounded as if the bus had caught fire. I had to take a picture of the literally "loudspeaker":
---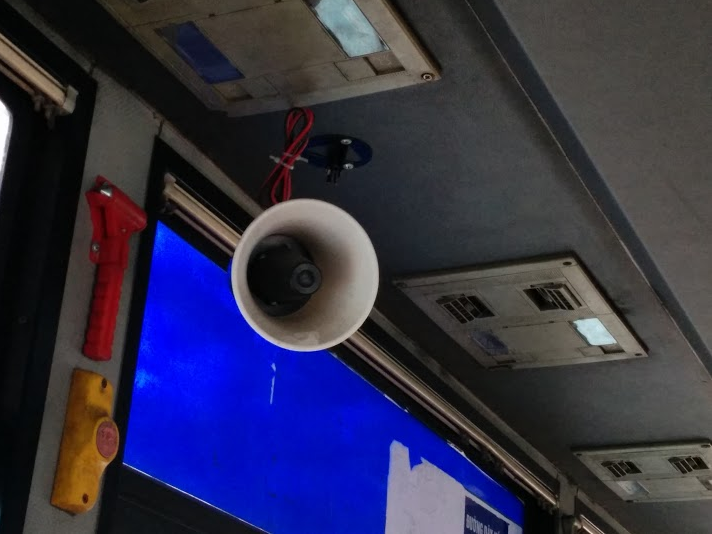 ---
The very first impression I got while riding the bus was that the traffic was crazy. There were swarms of motorcycles and mopeds going in every direction. When I was preparing my Asian trip I saw an amazing HMC timelapse video from Rob Whitworth and now I understand it even better. What you see there is 100% true:
---
---
After I registered in my hotel and took a refreshing shower I went out to walk around and get a first glimpse on the city. I stumble into some of the landmarks such as:
---
1. The notre dame cathedral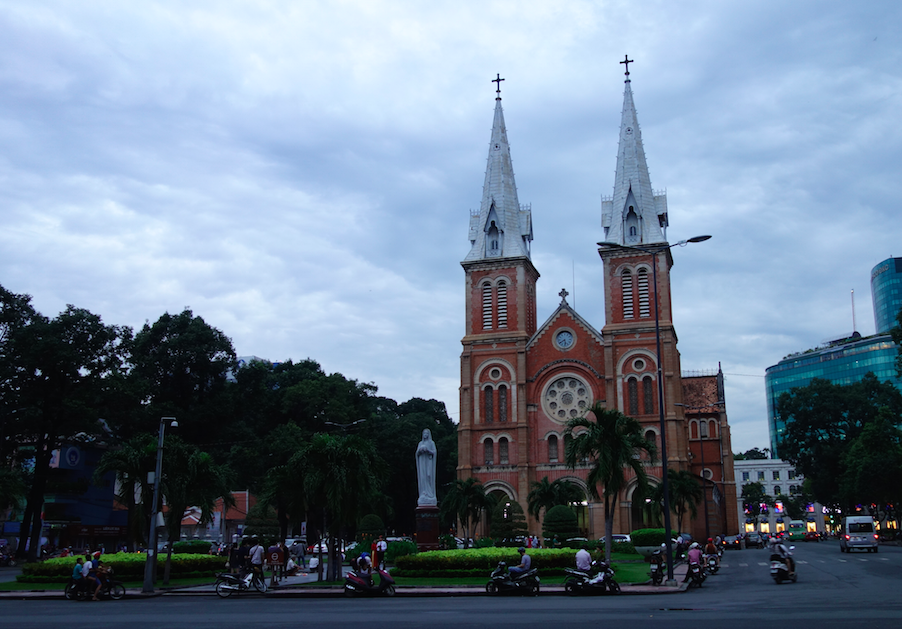 ---
2. The General Post Office.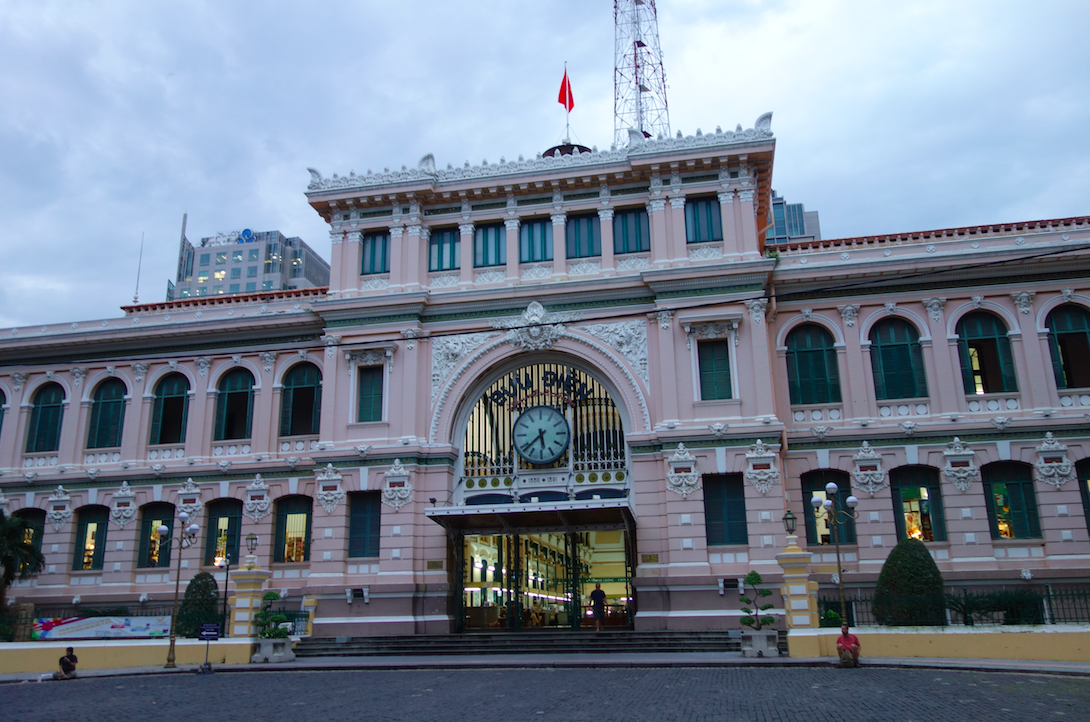 ---
3. The Municipal Theather.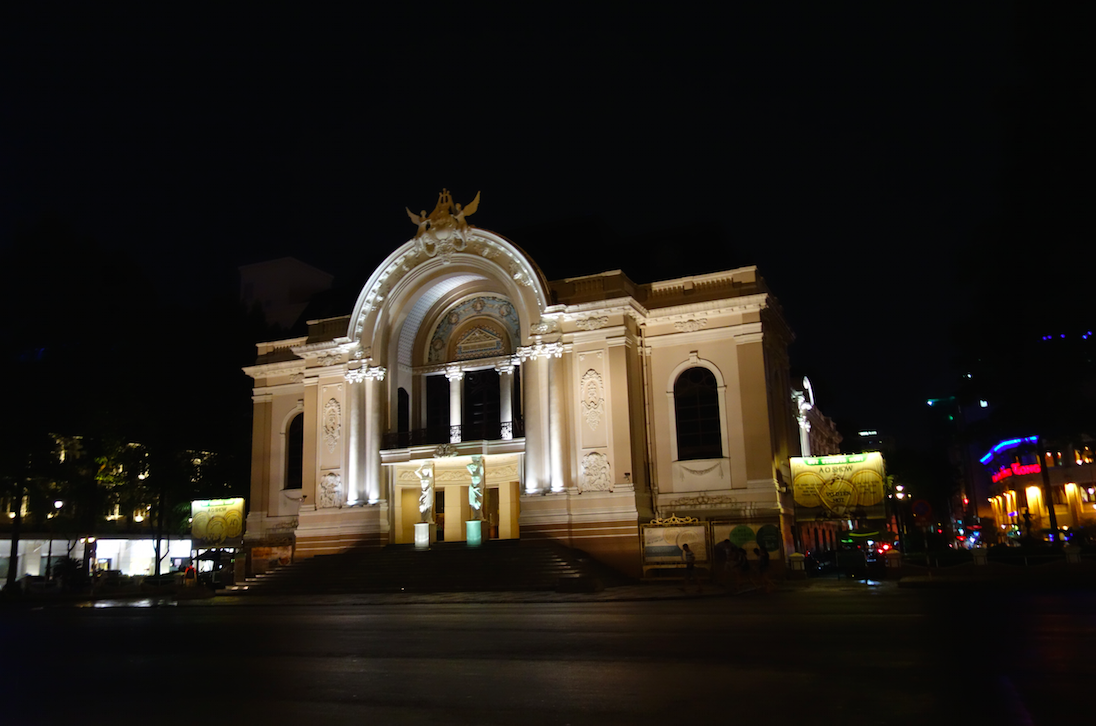 ---
Today I will continue exploring the city and probably I will visit the War Remnants Museum.