It begins here.
Today I was grabbing lunch with a couple of former colleagues from Google and I briefly explained them my plans for the next months: I'm taking a career break and I'm traveling to Asia: I will start  my trip flying to Singapore,  I will then go by train to Kuala Lumpur and I will fly to Ho chi minh city to meet my dear girlfriend to start a small trip in Vietnam.
I will continue the trip on my own going to different countries and cities I always wanted to visit. I have a list of places that I would really like to see but I don't have a strict plan to follow. I want to make sure I will have enough time to enjoy the places I like the most.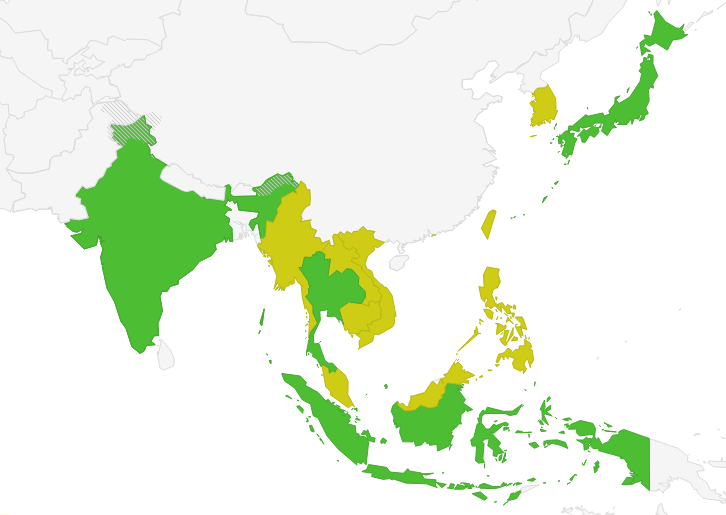 I always loved to travel! It's extremely rewarding to treat your senses with a broad array of fresh experiences: To see different art expressions, to hear new types of music and novel sounds, to taste unique meals prepared with exotic ingredients and to see some beautiful landscapes, gives an overall rejuvenating feeling. I have been fortunate enough to visit different parts of the world but I have never embarked before on a long trip, so when I decided to take the plunge and take a career break, traveling was definitely my first option.
Every person has its own reasons to make a decision and I always thought a career break would be an interesting experience, but some of the online resources that encourage me even more to take mine were:
Stefan Sagmeister has a very interesting TED talk where he discusses the power of taking time off. The Austrian designer takes a sabbatical period every 7 years in order to refresh himself and get a new perspective that translates back to his work. It was very interesting to see the outcome of his Bali trip in the different projects he worked in afterwards.
I'm not an Apple fanboy and I would have hated to work for someone like Steve Jobs. Still I agree 100% with the message he delivered in his 2005 Standford commencement speech: "Your time is limited, so don't waste it living someone else's life… have the courage to follow your heart and intuition". I know too well this lesson.
So it begins here. I will update this blog before and during my trip in Asia. It's going to be an exciting adventure and I'm looking forward to it!
---