Panoramic view of Kuala Lumpur

Yesterday evening I arrived to Kuala Lumpur after an almost 3 hours bus ride from Malacca. I don't know if it was because I traveled on a Sunday but the traffic near Senawagan was pretty bad. We rode at 5 - 10 km for almost an hour so the trip was longer than expected.
Luckily I found a guesthouse close to the Kuala Lumpur train station so once I got into the Kommuter train from the Terminal Bersepadu Selatan I was here rather quickly. The first impression I have from the city while I was riding the train was that it is a huge city!.
When I woke up this morning I decided to visit the landmark that appears everywhere in the Malaysian travel guides: The Petronas Twin towers. I used the wiki from the guesthouse to find out the easiest way to get there and there was a cool budget finding: The city offers free buses between the old town and the Kuala Lumpur City Center (KLCC) where the towers are located. I got there, I admired the huge structures and took a couple of pictures before entering the complex: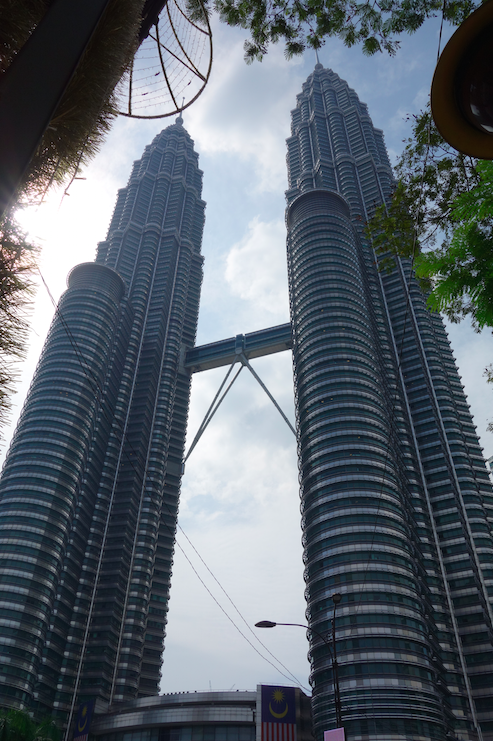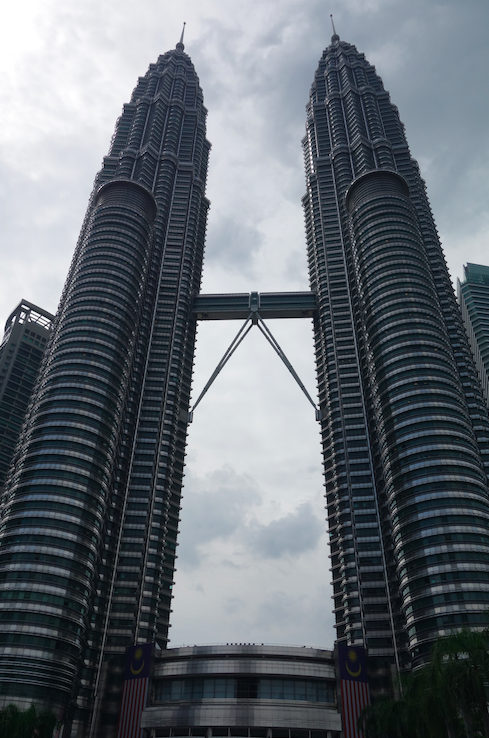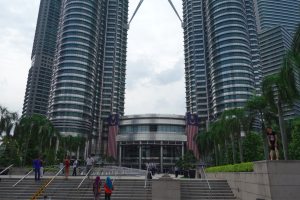 They are impressive!. But when I went to buy the tickets to get in … sad trombone … the towers are closed on Monday, so of course there was not queue to get in. It was a pity because I really wanted to get an aerial view from the city. When I got out of the ticketing kiosk I saw in the distance another very tall tower, so I made the decision to walk there and give it a try: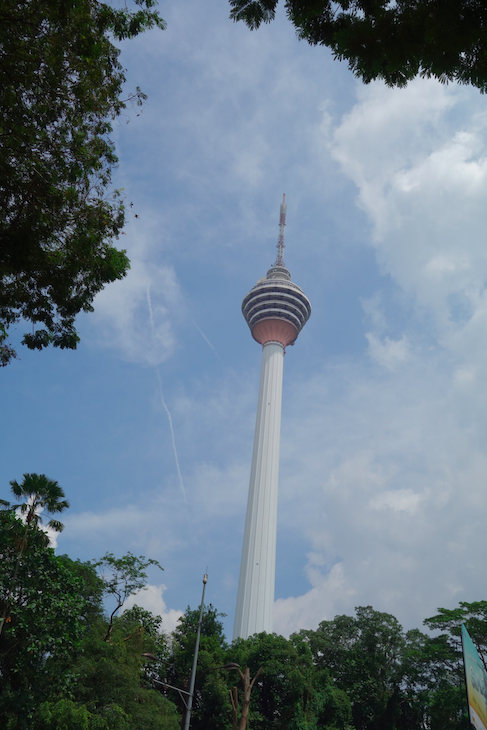 It turned out to be "Menara Kuala Lumpur" or "Kuala Lumpur Tower". A 421 meters high communications tower built in 1995. It's possible to visit the observation deck and the roof of the tower (where once a year they hold a BASE jump event). I visited both and you get an amazing view of the city: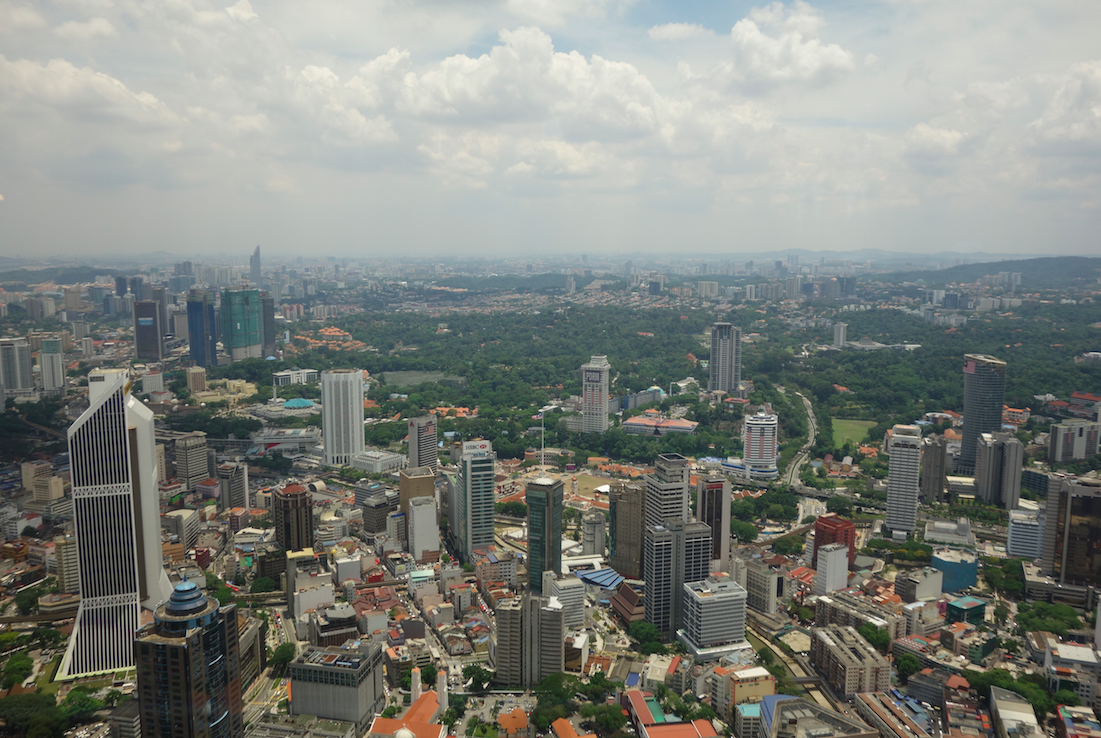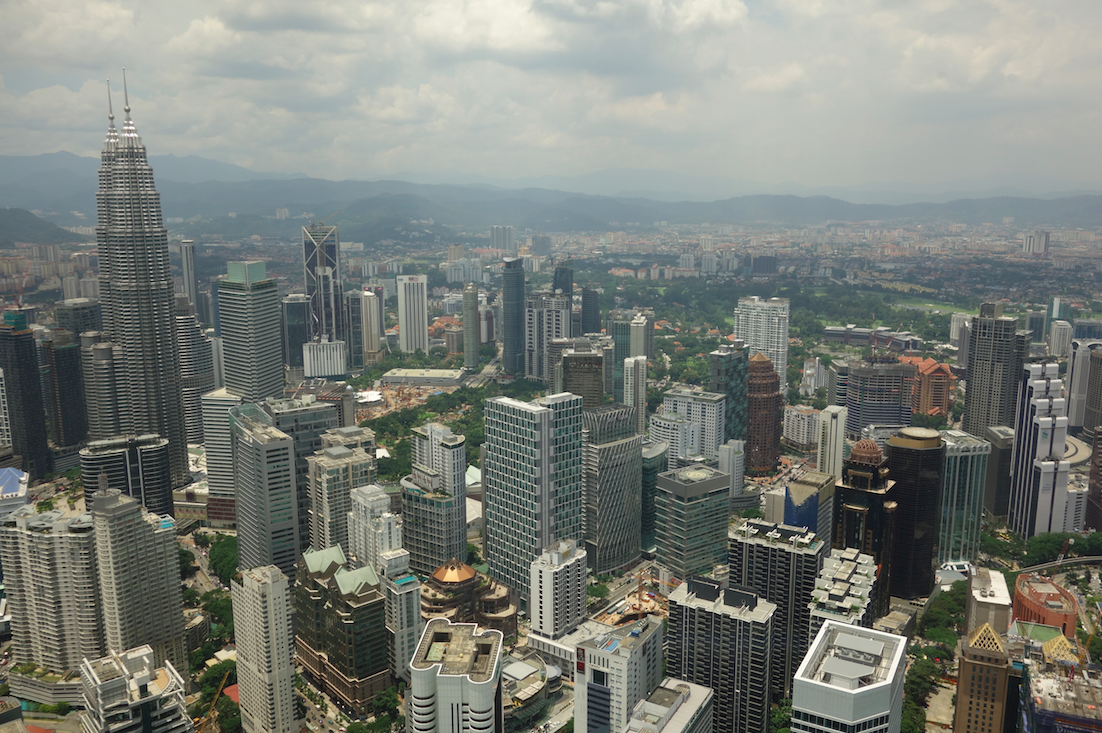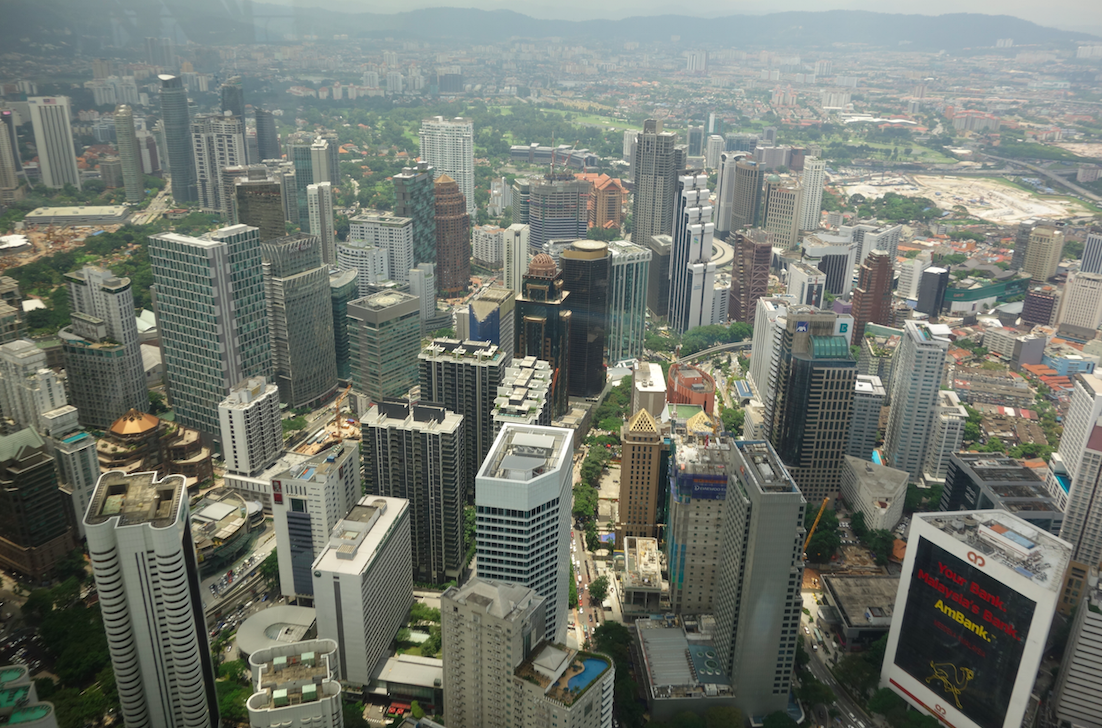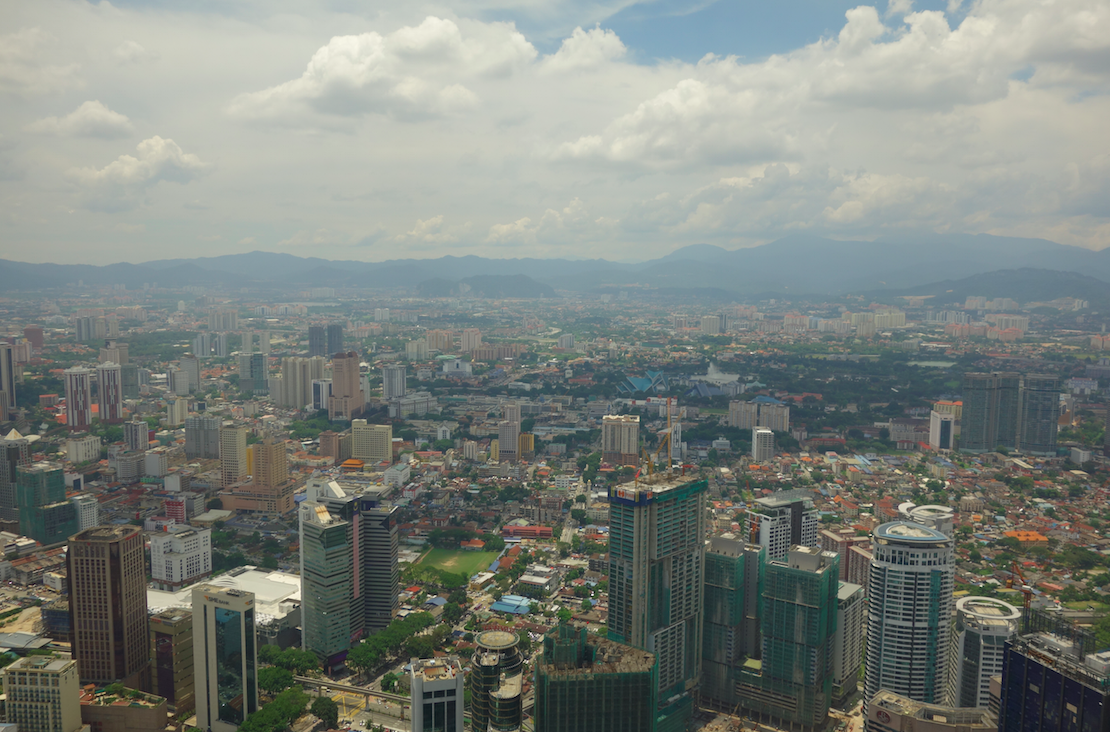 Before I visited KL I read it as was a huge sprawling city with "its residential suburbs seem to go on forever" and when you see it from the air you see it's indeed massive. The observation deck has signals with the different districts and wherever you look north, south, east and west, the city goes as far as you can see.
I like that the observation deck offers free field glass panels that you can use to spot different landmarks of the city. I was able to identify:
---
1. Petronas Towers Pinnacles: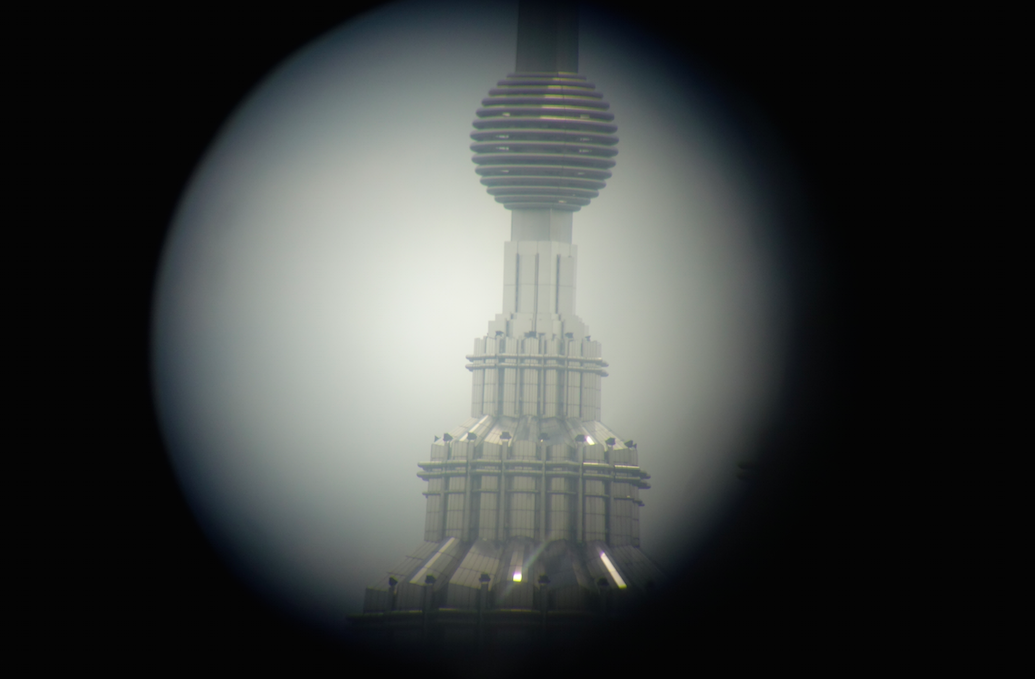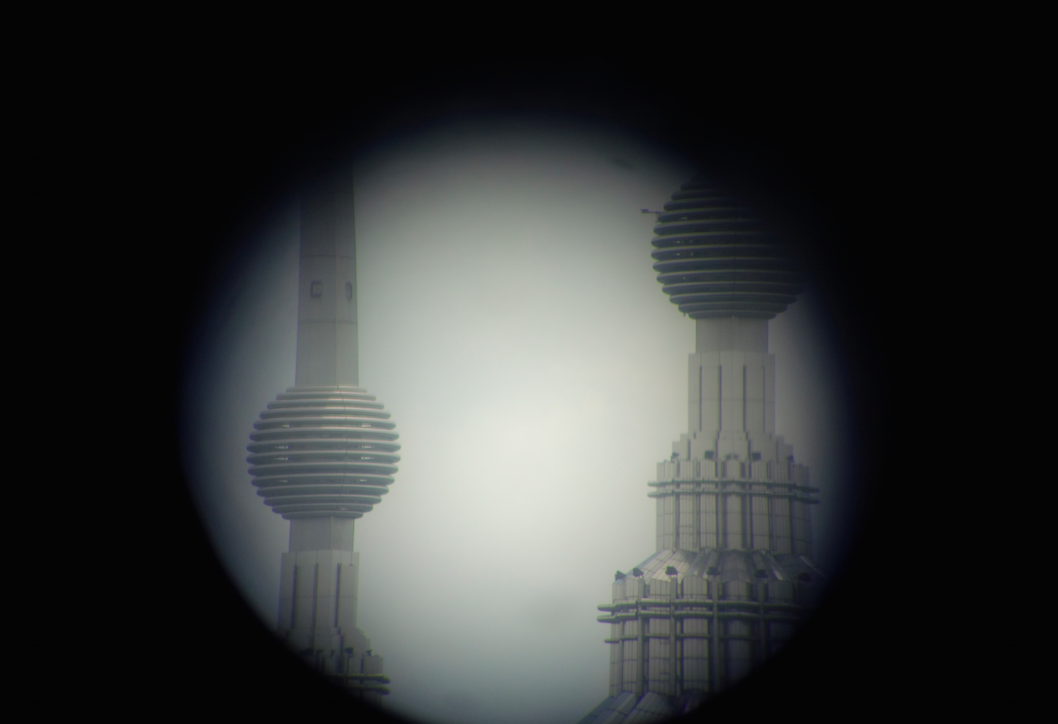 ---
2. Sultan Abdul Samad Clock Tower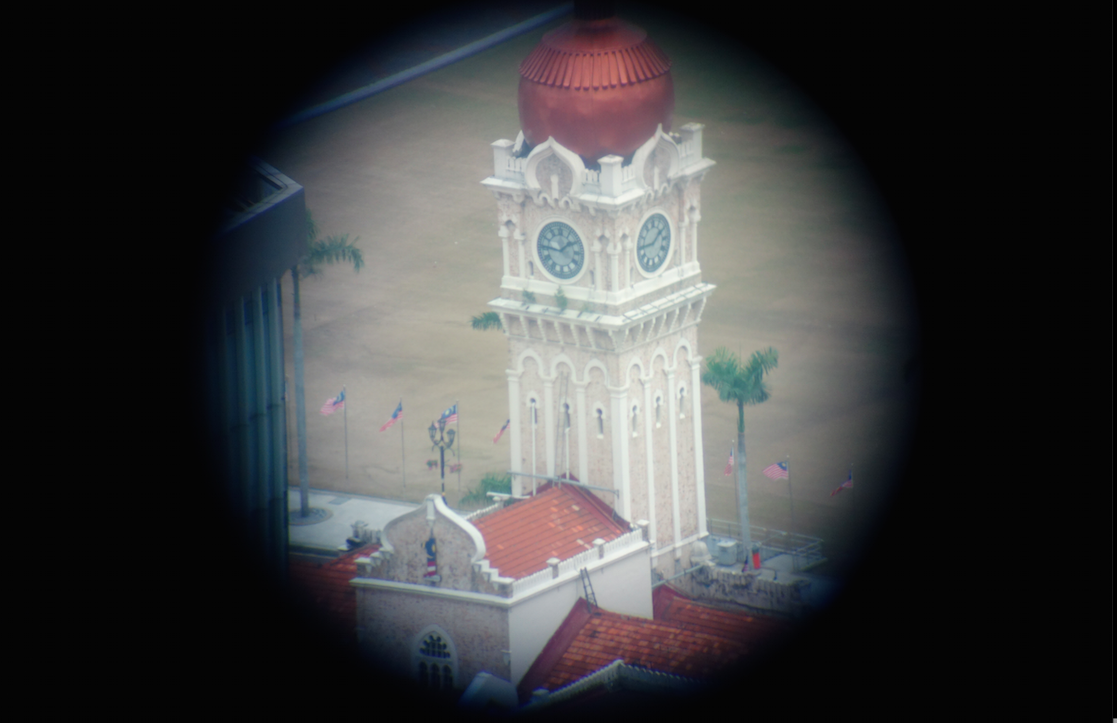 ---
3. Huge Malaysian Flag in the Independence Square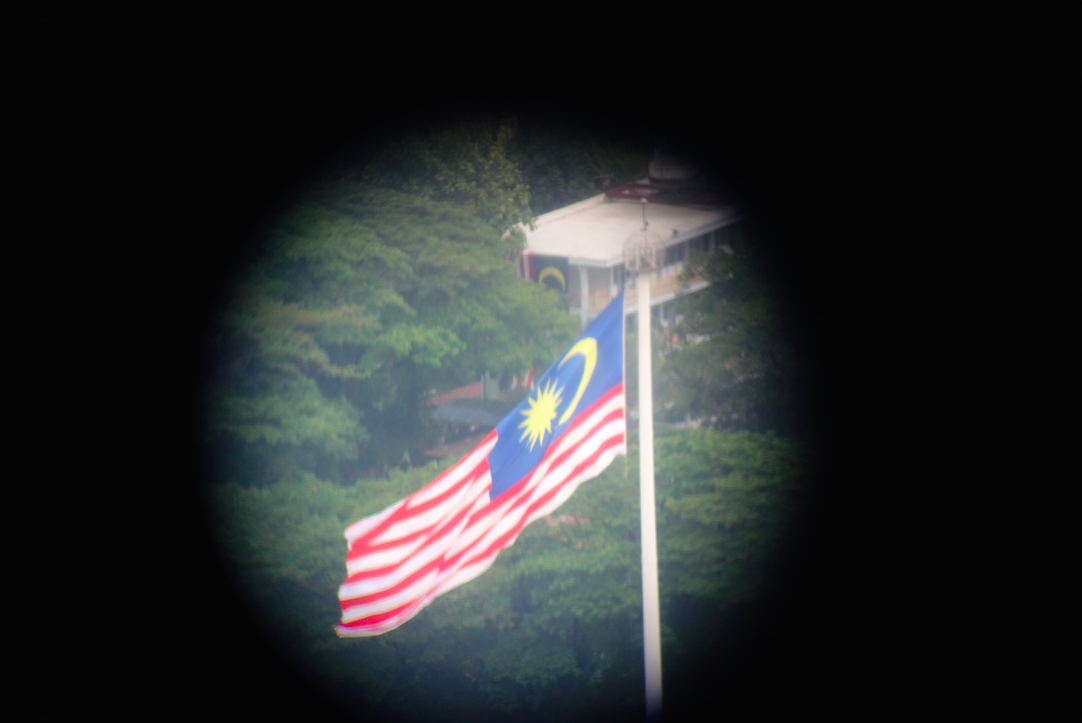 In the afternoon I visited this square and chinatown (I will post some pictures later on) and I think tomorrow I will head to the Batu caves.