Seoul funny english translation.
I'm really grateful every time I find an English translation in the Korean places I visit. For example I just saw this: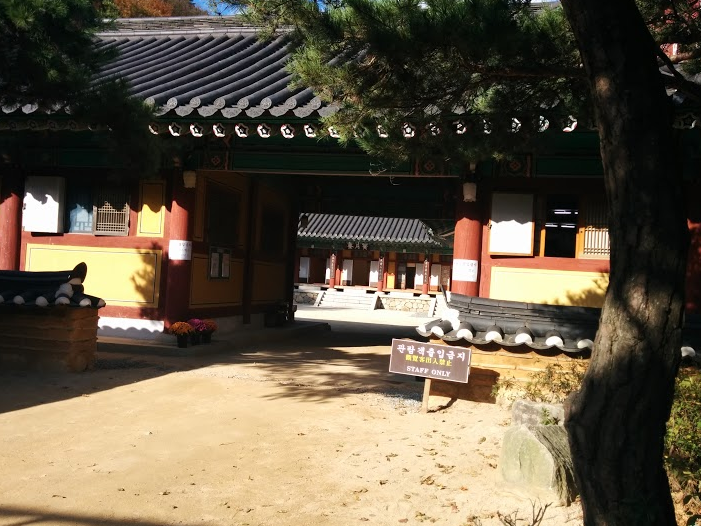 The place that looks beautiful and I wouldn't mind going in, but apparently it's for staff only, so thank you for letting the nosy tourist know.
Now I have seen a couple of funny translations during my time in Korea, but the best one I found it in the Seoul subway last week: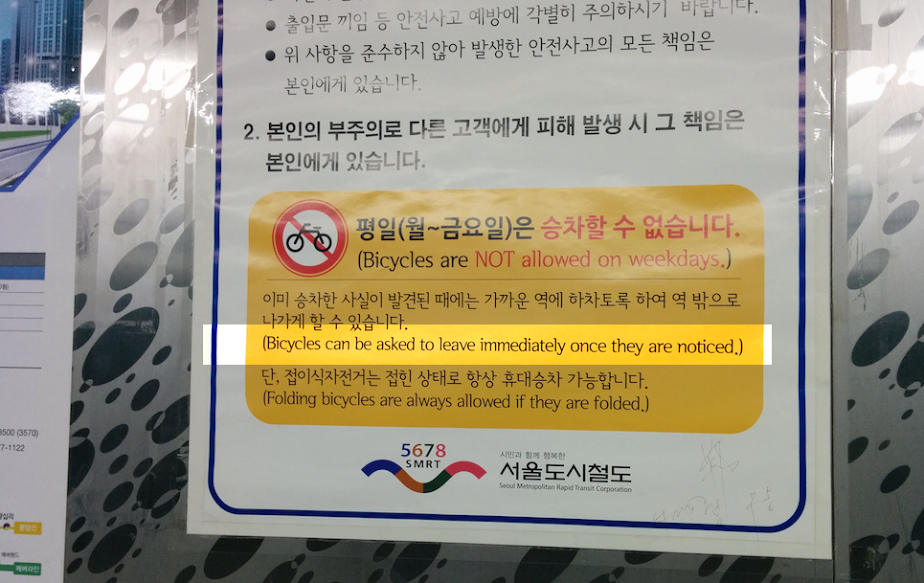 Be aware bicycles! They can kick you out of the train! On the other hand don't worry owners, you can chill out :).

Please Korean friends, don't take it personally, I'm just joking around. I don't complain, instead I'm super happy of having english translations in this country.
---