The universal language of music in Jeju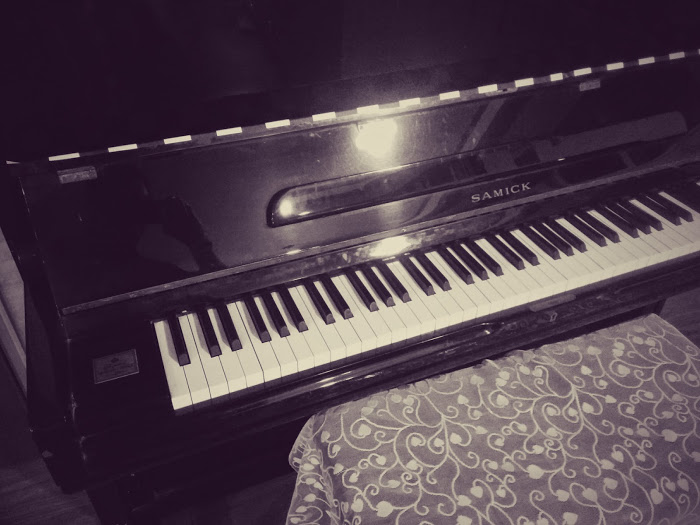 I arrived to Jeju last Tuesday and since my flight was relatively late, I decided to book a guesthouse close to the Airport. When I arrived there the host told me they were having dinner upstairs with some other guests and he invited me to join them. It was a bit awkward at the beginning because I was the only foreigner in the gathering, so they were speaking in Korean. There were 2 or 3 guest who spoke a little bit of English, but they quickly they switch back to Korean. I wished I could understand Korean because even if I had no clue what the discussion was about, clearly they were having a good time and laughing a lot.
There was a point when I noticed they had a piano in the corner and I asked the host "Do you play the piano?" and he answered "Well, no, it's more for guests that can play" and then I replied  "well, I can play", and then the guy announced in Korean something like "our friend is going to play the piano!" and everybody was cheering and raising their glasses. I played a couple of songs and the magic happened … suddenly I was not the foreigner who couldn't understand a word of what they were saying, but someone they could relate to, through the universal language of music.
After the songs all started talking to me even if it was in terms of "good good … liked it!", "Yours? ohhhh". It was a brilliant night! Yesterday I had a tiny hangover but it was worth it.
---