Traveling to Ko Lanta through Krabi
In my last post about Thailand I described the interesting flash day trip I made to Nakhon Pathom, to visit the famous Phra Pathom Chedi. The day after I took a flight to Krabi where I started my visit to the beautiful Island of Ko Lanta.
When I started to look for flights to visit this island I stumbled upon Nok Air, the budget airline that belongs to Thai Airways. The prices they were offering were quite competitive and I liked that they offered a 15kg bag checked-in for free. The options to get to Ko lanta where to fly either to Trang or Krabi and from there to go by either by bus or by ferry.
I decided to fly using the Krabi airport and to spend a day in Krabi town. I read in one of the guides that this town is overlooked by the people visiting the islands, but still it was worth it to stop by and spend a relaxing time. This turned out to be a good idea because Krabi town has an interesting landmark: Khao Kanab Nam, two limestones rocks situated next to each other at the mouth of the Krabi river.
I was able to take a picture capturing those rocks during the day and at dawn: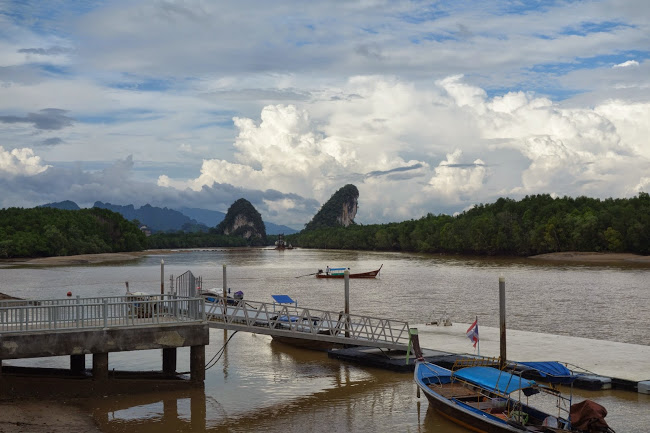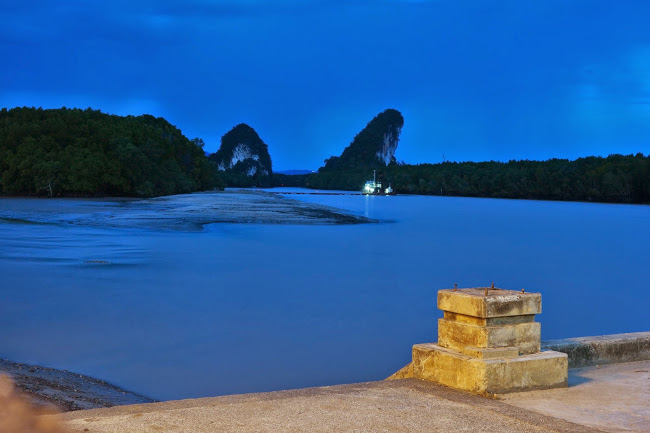 There were also som nice restaurants and cafes in town. When I was looking for my hotel I entered to a random place offering free wifi and I was able to taste a quite stylish and delicious pad thai. The appearance was closer to an omelette than a normal pad thai, but the taste was even better: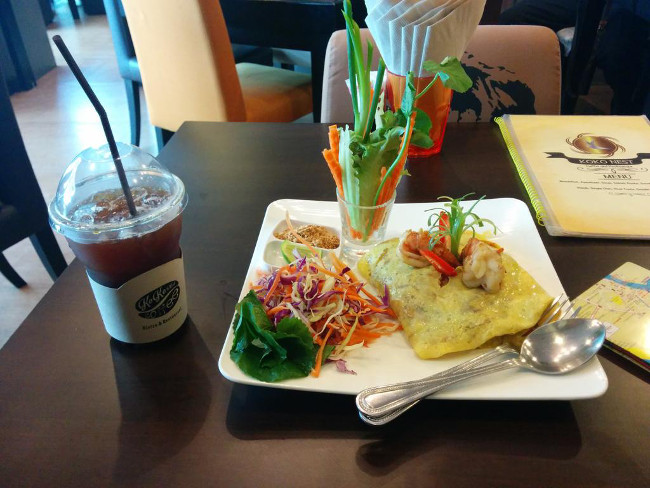 There was also a nice walk path along the river with a park at the road.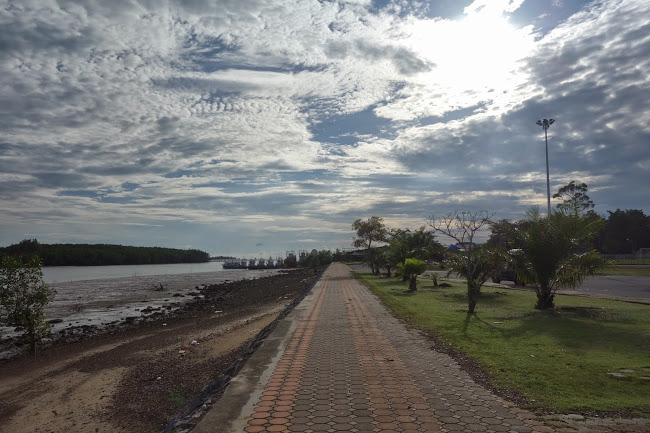 The town also offers a nice market with local thai food, vegetables and fruits including the infamous Durian (forbidden in every hotel because of its pungent odor).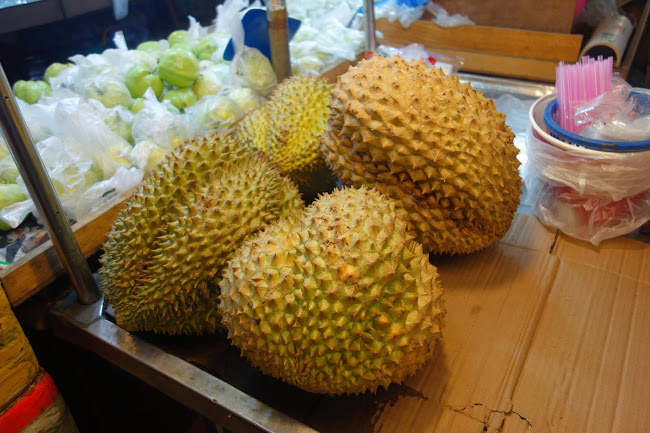 I spend the day exploring the town and the market. During the the evening, the nice people of the hotel helped me to arrange the ferry to go to Ko lanta the day after.