Update on laundry kit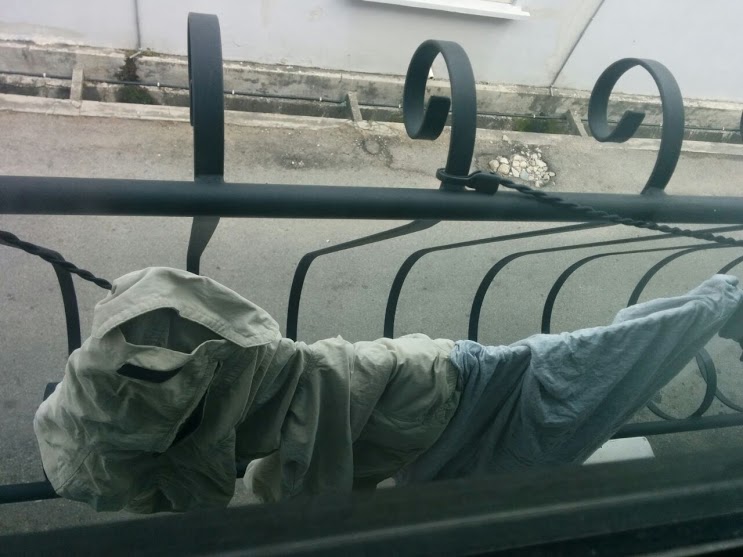 ---
Before I started my career break in Asia, I wrote a post here describing that I had completed my laundry kit that included: a A Scrubba wash bag (a nice gift from my sister in law and my brother) and a elastic line to hang the clothes either with a hook or a sucker.
This morning the weather was horrible in Busan so I took the opportunity to look for a coin operated machine to wash my clothes. I found it and the prices are not too bad: 3500 KRW for washing and 3500 for drying in medium size machines.
While I was waiting for the clothes to be ready I started to chat with my brother (yeah the place has free wifi too). He asked me if I had used the wash bag and I told him that it had worked pretty well while I was visiting warmer latitudes (Malaysia, Singapore and Vietnam), but here in Korea, I haven't used it as often because the weather doesn't allow the clothes to dry quickly.
As you can see from the picture above both the bag and the elastic lines were a success! This was taken in Malaysia one week after I was on the road. Now I should clarify that the line hanger works well with the hooks, but the suckers on the other hand … kind of suck!
---