Useful watchface for my Pebble Smartwatch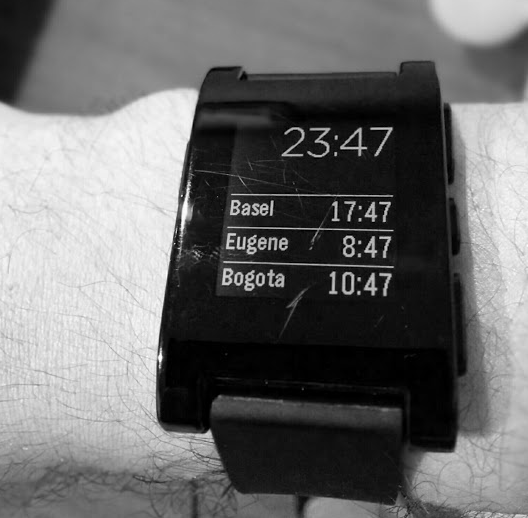 ---
I have been wearing a
Pebble
Smartwatch for more than year and I really like the gadget. I think it's not only beautiful, but it works really well and the battery last for ages (a week at least). They have an android "app store" application that you can use to add and remove apps and watchfaces very easily.
Today I was thinking it would be nice to see different timezones and at glance in my wrist, so I look up for watchfaces and I found one called "World Watch" that does exactly what I want, as you can see from the previous picture. Really cool! I know what time it is in the key places that I need to know.
Please note this is not a paid post :). I really like the gadget!
---