Two faces of Macau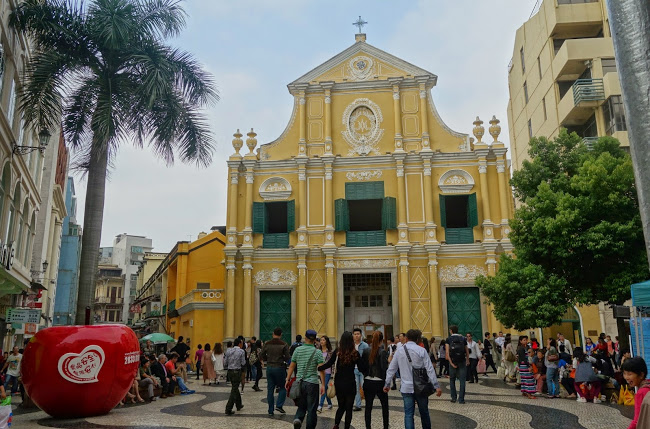 Just before I left Hong Kong, I decided to get the fast ferry that communicates the peninsula with Macau, the other Chinese SAR region located just 65km away. Based on what I saw during my short visit, there are two different types of tourism to this place. On hand the biggest industry of Macau is gambling and there are plenty of casinos to burn your money if that's your thing.
On the other hand Macau has an amazing rich history related to the Portuguese colonial times with plenty of churches, fortresses, squares and alleys. This is the face I wanted to explore of the city and I'm glad I went there, even if it was a flash visit.
Europe's First and Last Asian Colony.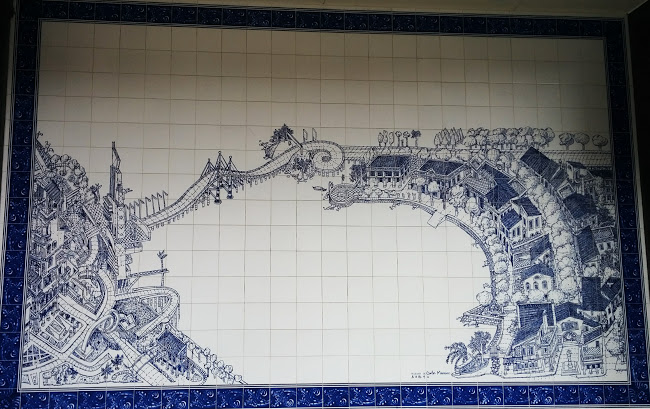 The portuguese influence can be seen everywhere and it's not surprising since this small territory was the oldest and longest European colony in Asia. Macau became a colony of the Portuguese empire in 1557, initially ceded as a trading post but under Chinese authority, then it switched to a territory with self administration and finally it was converted into a full colony under Portuguese administration (The Qing dynasty and Portugal signed the Sino-Portuguese Treaty of Peking in 1887). This status quo was maintained until 1999 when the territory was handed over back to China as an special administrative region under the one country, two systems policy (Um país, dois sistemas).
Getting there.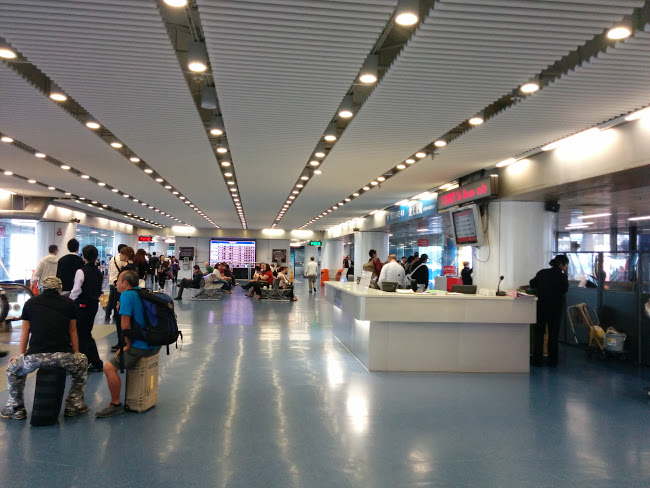 The easiest and most convenient way to get to Macau from Hong Kong is to get one the high speed ferries that leave from the terminal located quite close to central. I booked online a ticket with Turbojet (around 15 Euro), went to the ferry terminal the day before I was going to leave, picked up my ticket and they after went back to take the boat.
From the immigration point of view Hong Kong and Macau act as 2 different countries, so I had to do the emigration on the Honk Kong ferry terminal and again the immigration procedures in Macau. Since I was flying out from Macau that was not a problem but I guess it's annoying in you are making it as a day trip and have to repeat the same process back and forth.
As soon as I passed the immigration and I left the airport I started to see the "gambling" face I discussed before, since there were plenty of "free shuttles" provided by all the Casinos operating on Macau. I read online the tricky part of those shuttles is they bring you to the casinos for free but if you want to go back to the airport then you need to showed them a proof you have been playing on their premises.
Portuguese China.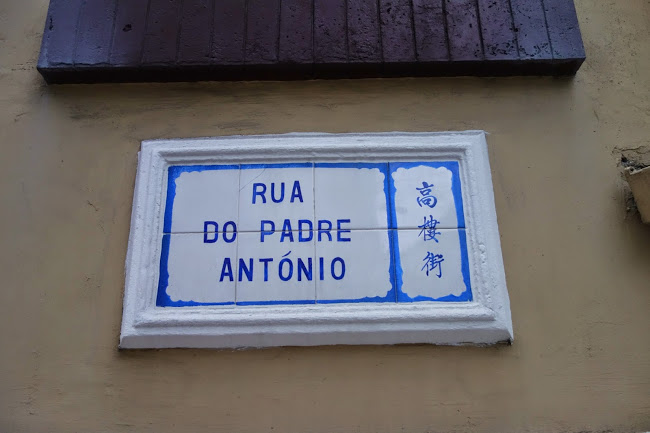 I decided to walk to the hotel because it didn't look too far on the map. That was a good idea to start discovering the Portuguese influence on this place. I thought it was brilliant to see the street names with the tiles motives you would normally find on the iberian country.
Once I left my bag at the hotel I went out to keep exploring the city and I found many landmarks with an style so familiar that in the back of my mind I was thinking that if there were no Chinese signs, I could easily think I was in continental Europe and not on the other side of the world.
Let me try to demonstrate this with pictures: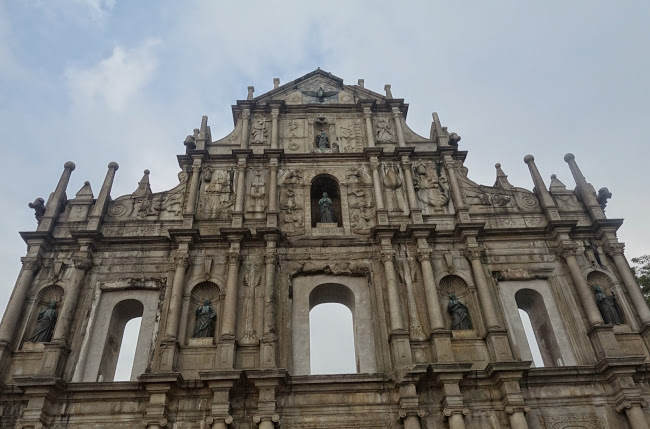 Ruins of St. Paul's: Originally the church of Mater Dei, destroyed by the fire in 1835. The facade has been preserved in a really good shape.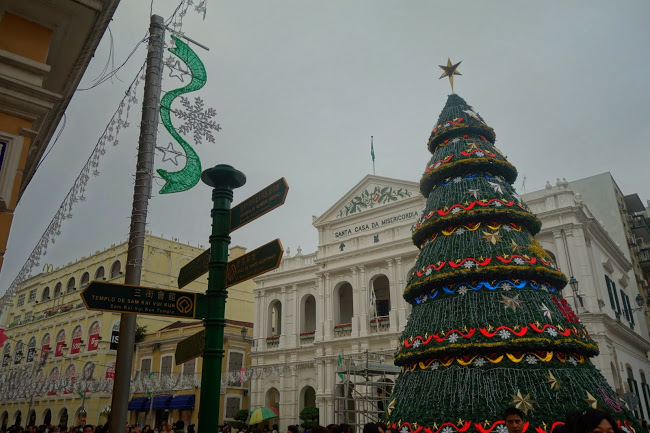 Largo do senado: Central square in Macau where the colonial authorities used to held official ceremonies.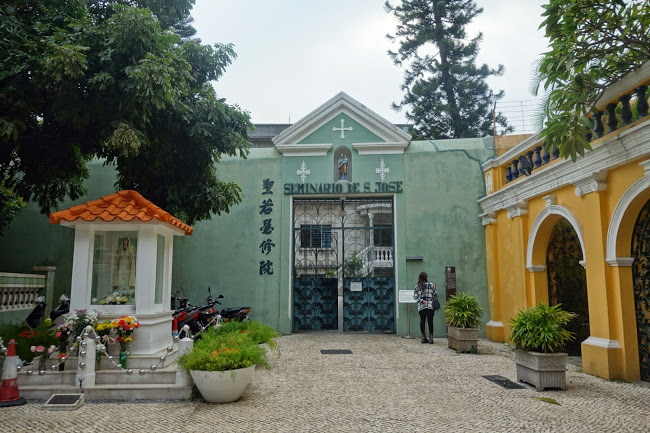 Seminário de São José: Seminary founded in 1728 by the Jesuits at the service of the Portuguese Empire. Used for training of Catholic missionaries to the Far East.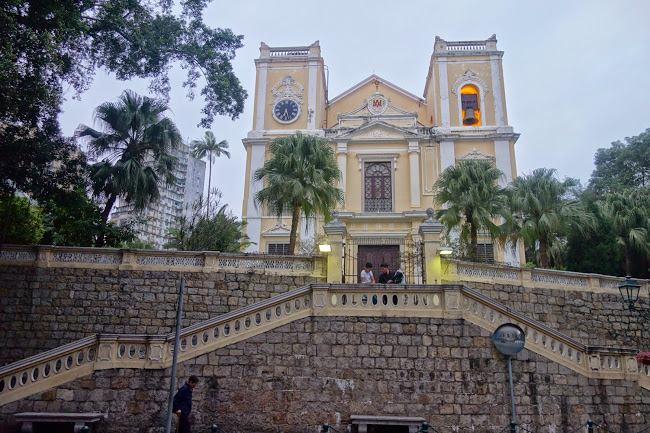 Igreja de São Lourenço: Ancient church originally built in wood during the 16th century by the Jesuits. It was upgraded to rammed earth in the 17th century and finally renovated to its current state in the 19th century.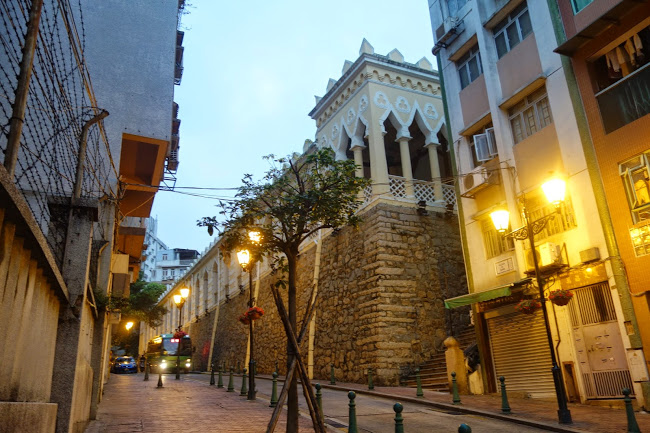 Moorish Barracks: Former barracks inspired by Moorish architecture, built to host the Muslim Police coming from Goa (former Portuguese colonial post in India).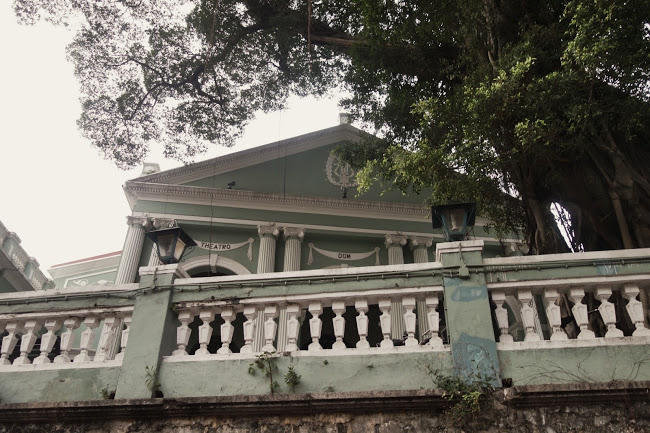 Dom Pedro V Theatre: Neo-classical theater built in 1860 to commemorate their king, Peter V. This structure is still used today for public events.
This is just a selection of the houses and buildings available in the city center. I wanted to see this historic face of Macau and I was able to see plenty of it during my walk through the streets and alleys composing the old town.
Flying out.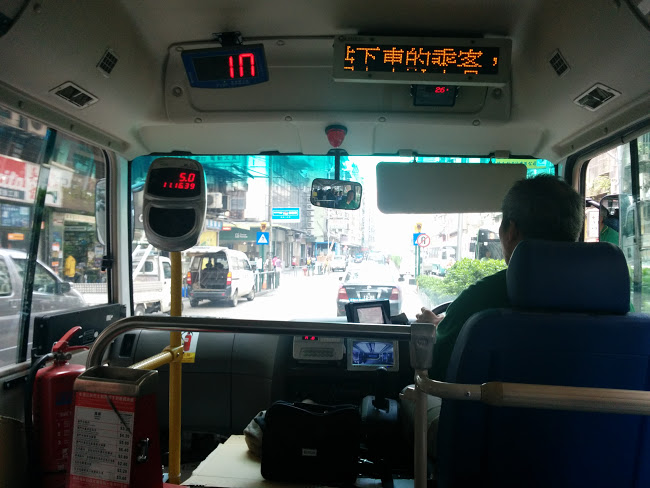 My visit was very short but I was able to squeeze it as much as possible. The day after, I took a flight from Macau to Siem reap. The city has an airport located at the east side of the Tapia island and it's possible to get there either by Bus or by Taxi.
Since I was not in a hurry I gave a try to the public bus and it turned out to be quite cheap and comfortable.
If one day I come back to Hong Kong, I will definitely include Macau again in my itinerary. It's a very interesting place.